Where is Zoetis Inc. Headquarters, Offices on Map?

| | Title | Category | Address | Description | Link | Address | Phone Number |
| --- | --- | --- | --- | --- | --- | --- | --- |
---
Zoetis Inc. is a global animal healthcare company which manufactures generic and specialty pharmaceutical drugs and medicines for commercial livestock and companion animals or pets. The company commits to innovating and developing specifically-designed medicines and pharmaceutical products, which include vaccines, drugs for pain management and sedation, allergy and dermatology and oncology. It mainly provides its services to eight core animal species: pigs, sheep, poultry, cattle, fish (for livestock), cats, dogs and horses (for pets).
The company is also a world leading innovator of advanced biodevices and diagnostic instruments and genetic tests, which include rapid assays and immunodiagnostic procedures.
Zoetis Inc. continues to develop biological procedures to prevent potential diseases of the gastrointestinal, respiratory and reproductive systems and improve livestock and animal immune responses. It also addresses germ and infection growth such as fungi, bacteria and protozoa with improved anti-infectives.
Moreover, it offers a wide range of solutions for an increased and more efficient urbanization and development of farmlands especially those with limited resources. Zoetis Inc. aims to reach out and mainly support livestock owners and producers, veterinarians and animal owners, retail outlets, and third-party veterinary distributors and specialists.
General information
Contact
Address: Zoetis Inc. is located at 10 Sylvan Way, Parsippany, New Jersey 07054 United States
Customer Service:
Phone: +1 973-822-000
Fax: +1 (302) 655-5049
Media Inquiries
E-mail [email protected]
Technical Website Questions
E-mail [email protected]
Who owns Zoetis Inc.?
Zoetis Inc. is owned and led by President and CEO Juan Ramón Alaix, who first managed the company in 2006. The former subsidiary had undergone a successful spin-off from its mother company Pfizer in 2013. President Alaix was recommended for the leadership position and groomed by Pfizer CEO Ian Read before the establishment of the company transition.
History
In the 1950s, a key researcher at Pfizer, the world's largest pharmaceuticals manufacturer and former parent company of Zoetis Inc., worked on a number of medicinal drugs.
The chemical engineer John McKeen first discovered that Terramycin (oxytetracycline) turned out to be a promising drug that is effective against over 100 different infectious microorganisms found especially in most farm animals.
Two years later Pfizer established an Animal Agriculture Division for the production of pharmaceuticals dedicated to livestock. The company was renamed Pfizer Animal Health in 1988 and finally Zoetis Inc. in 2013.
Acquisitions and Partnerships
In 1995 the then subsidiary company acquired Glaxo SmithKline Beecham's animal health department and ventured into the vaccine industry especially dedicated for companion animals or pets.
In 2003 it acquired Pharmacia Corporation, which diversified its product portfolio through its animal health assets. During the same year it acquired CSL Animal Health, widening its international services in Australia and New Zealand.
In 2007 the company acquired Embrex Inc. to develop and improve its poultry devices and vaccines manufacturing.
In 2008 it acquired Catapult Genetics (Australia and New Zealand) and Bovigen LLC (U.S.) to dedicate an innovative venture in the field of animal genetics, focusing on developing cutting-edge DNA technology and gene panel markers that would be especially useful for livestock producers.
In 2009 the animal healthcare pharmaceutical company acquired Wyeth and Forth Dodge Animal Health.
In 2010 it acquired Microtek International Inc. to extend its vaccine manufacturing to acquaculture. During the same year it forged an alliance with Synbiotics Corporation and ventured into animal diagnostics.
In 2011, a year before it would be recommended for a spinoff, the company acquired King Pharmaceuticals, Inc. together with Alpharma, strengthening the poultry business of the company.
In 2012 it finally became an independent company and completed its separation from Pfizer the subsequent year. It was also renamed as Zoetis Inc.
Recently in 2018 it ventured on a promising five-year collaboration with Regeneron, a leading biotechnology company that innovates medicines for patients with serious illness and diseases such as cancer. Both companies aim to research on antibody therapeutics for animal development.
Founders
Zoetis Inc. was founded by pharmaceutical company giant Pfizer in the 1950s. It served as a subsidiary for the company which focused on manufacturing medicinal drugs for livestock and companion animals.
Company Profile
Zoetis Inc. is a global and leading biopharmaceutical company which lives up to its Latin name "pertaining to life." In the last six decades until the present it has continued to serve the animal health industry and offers its services to over 100 countries through its 25 different manufacturing sites across the globe.
The company critically contributes to public health and well-being as well because it helps in the safe and quality production and sustainability of meat, poulty, fish, eggs and milk for consumers. It also provides physical and emotional support and quality companionship for animal owners by ensuring the health and well-being of their pets.
Zoetis Inc. was recently internationally recognized and made it to the list of Fortune 500 companies last May 2019. This has proved the strong and resilient fiscal performance of the company, crossing the threshold for revenue placement to $5.6 billion.
The success of Zoetis Inc. at present is also highly supported by its service-oriented and leading-edge manufacturing services and products, its diverse investment portfolio and its top-notch employment force.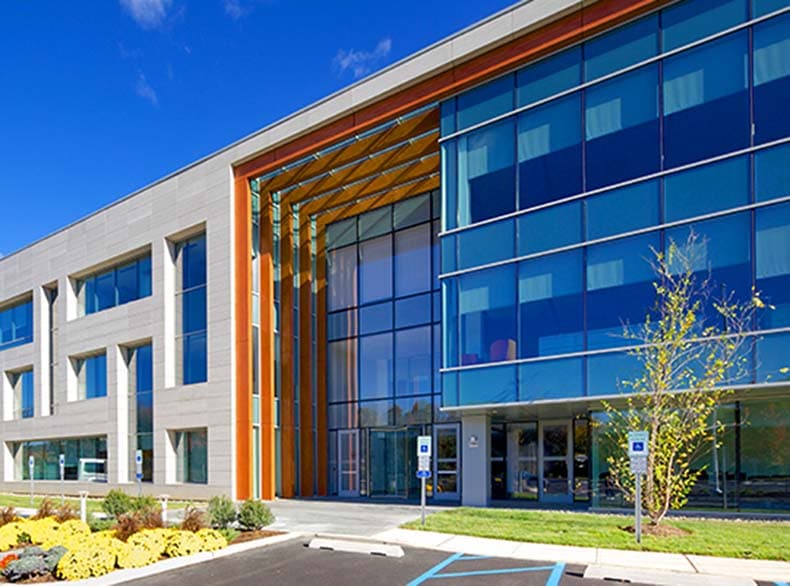 Products and Services
Zoetis Inc. delivers a quality and diverse range of healthcare products which include medicines, drugs, vaccines and diagnostic kits, catering to eight key livestock and companion animals. It also includes healthcare diagnostics and solutions services for monitoring the animal's health and detect, control and eradicate potential diseases.
Pharmaceuticals
Vaccines
Parasiticides
Anti-infectives
Medicinal feed additives
Animal health diagnostics
Animal Diagnostics
VetScan®
Handheld diagnostic instruments
Rapid assay tests and consumables

VetScan HM5 hematology
VS2 chemistry analyzers
Urine sediment analyser
Handheld I-STAT Alinity analyzer

Immunodiagnostic test kits
WITNESS® diagnostic tests using Rapid Immuno Migration™ technology
ProFLOK® test kits for poultry
SERELISA® family of tests
CHEK® diagnostic test kits
AlphaTRAK® blood glucose monitoring system for pets
Services
Dairy data management
E-learning and professional consulting
Customer service
Technical education
Business support
The company is also a pioneer for cutting-edge technology in advanced genetics solutions dedicated especially for livestock producers for their breeding programs. Its portfolio has a diverse set of genenomics testing processes specifically designed for DNA-marker panels. These include HD 50K for Angus designed for Angus cattles, CLARIFIDE® for Dairy, Sheep 50K for molecular breeding of sheep, and CLARIFIDE® for Nelore for cattle.
How much of Zoetis Inc. does Pfizer own?
Zoetis initially represented 5 to 7 percent of Pfizer's revenues. After officially establishing its independence from Pfizer in 2013, Zoetis Inc. was able to raise a total $2.2 billion during its first year. Pfizer in turn immediately sold 20% of its stakes in the company, and promptly followed to spin off the remaining 80% to Zoetis Inc. just after three months. Zoetis Inc. is now a fully independent pharmaceutical company focusing its services for animal healthcare.