YouTube is a video sharing platform. It is a service that allows people to share their videos, watch content, and form a community across the world. It was founded in 2005 and it is now considered the second most-visited website in the entire world, with billions of videos being watched on the platform every single day.
General Information
| | |
| --- | --- |
| Headquarters: | 901 Cherry AvenueSan Bruno, California, United States |
| Zip code: | 94066 |
| Industry: | Internet and Video hosting service |
| Products: | YouTube Premium, YouTube Music, YouTube TV and YouTube Kids |
| Founded: | February 14, 2005 |
| Website: | www.youtube.com |
Where is YouTube headquarters located?
The YouTube headquarters is located at 901 Cherry Avenue, San Bruno, California 94066. It is located 12 miles south of San Francisco or roughly 25 minutes by car. The establishment measures around 196,000 square feet, particularly as it occupied two buildings, namely 900 and 1000 Cherry Avenue.
The San Bruno headquarters is filled with all types of recreational spaces for its employees, from a full-length lap pool indoors, a putting green, a fitness center, and many others. There are also nap pods, slides, scooters and bikes, and a generally comfortable and sizeable work environment that employees can enjoy.
The headquarters is also outfitted with full-service cafeterias, lounge areas, and conference rooms. Of course, with a premium on video, YouTube reportedly included a unique Immersion Room perfect for streaming 360-degree videos, said Biz Journals.
The company's fax number is +1 650-253-0001. This is also their respective phone number. Customer service representatives may be available to assist you 24/7, but regular office hours for workers may generally be around 9 a.m. to 5 p.m.
Where is the YouTube corporate office?
Besides the San Bruno location, there are two other YouTube corporate office locations available, making a total of three locations across two countries. One is located in the city of Los Angeles, also in California, at 12422 Bluff Creek Drive in the United States of America.
The other YouTube corporate office is located at Six Pancras Square, 6 Pancras Road, Kings Cross, London in the United Kingdom.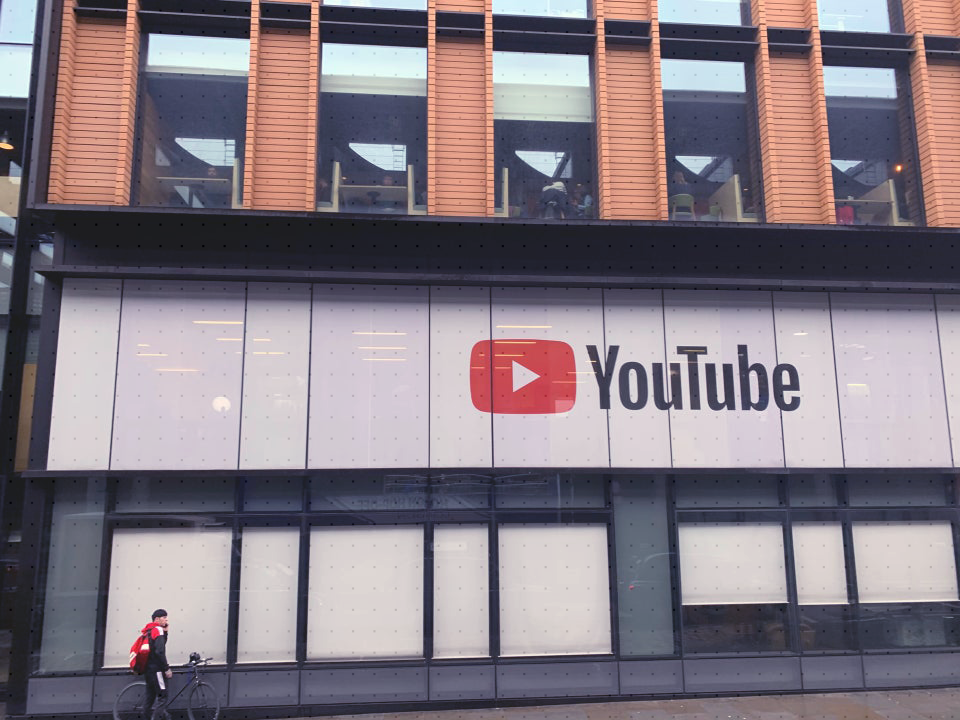 Where is YouTube's corporate office in Canada?
YouTube has a film studio and event space in the heart of George Brown College School of Design located in Toronto, Canada. This is not dubbed as a corporate office but instead, a YouTube Space studio designed for YouTubers or content creators on the platform that have over 10,000 subscribers.
The YouTube office in Canada opened its doors in 2016 and measures 3,500 square feet. This aims to provide YouTubers access to quality tools, such as cameras, sound stages, and the like, and knowledge on how to grow their channels.
How do I contact YouTube?
Mail can be sent to the company's headquarters at 901 Cherry Avenue, San Bruno, California 94066.
You can reach the company by phone or via fax by calling them at +1 650-253-0001.
YouTube does not have a dedicated email address you can contact. It does, however, have email support in a number of languages. Users who wish to connect with the team should go to https://support.google.com/youtube, sign in, and tap on choose Contact us under 'Need more help?'.
Alternatively, email support is available by signing in to your YouTube channel, clicking on Help & feedback, clicking on Contact us under 'Need more help?,' and following the prompts provided.
YouTube also has an online chat option available. This can be accessed by signing in to your channel and picking the chat option. Bear in mind this is only for eligible creators.
You can reach YouTube through the following social media platforms:
Facebook – web.facebook.com/youtube/
LinkedIn – www.linkedin.com/company/youtube
Twitter – twitter.com/YouTube
Instagram – www.instagram.com/youtube/
Who is the YouTube president?
Susan Wojcicki is the current president and chief executive officer of YouTube. She was appointed to the position back in February of 2014. During this time, Wojcicki was dubbed as "the most important person in advertising," and later on, was included in Time's 100 most influential people in 2015.
YouTube CEO and key executive team
Name
Designation
Susan Wojcicki
Chief Executive Officer and President
Robert Kyncl
Chief Business Officer
Danielle Tiedt
Chief Marketing Officer
Pawan Agarwal
Head of Music Partnerships  & Business Development (APAC)
Neal Mohan
Chief Product Officer
Source: www.youtube.com
FAQ's
Can you visit YouTube headquarters?
The YouTube headquarters is reportedly open to those who have direct employee connections, although the video streaming platform does not offer tours to outsiders.
Visitors who do not know current employees from the company are not allowed to go inside the headquarters. They are, however, allowed to take photos with the iconic YouTube sign on the front.
Is there any way to contact YouTube directly?
You can only contact YouTube through its provided telephone number or through its other contact options.
Conclusion
YouTube's growth and reach are simply unparalleled. With the online video sharing platform continuing to make technological innovations and advances, it makes perfect sense to use this network to communicate to a wider audience.
YouTube offers an array of video content. From short movies, vlogs, music videos, promotional ads and content, and many others, this is now one of the most popular websites around the globe.