Rio Tinto Group is an Anglo-Australian multinational company and the second-largest mining and metallurgical company in the world after BHP, which produces iron ore, copper, diamonds, gold and uranium.
The location of Rio Tinto is 6 St. James's Square, London SW1Y 4AD, United Kingdom, Great Britain. Rio Tinto operates in five major countries are Australia, Canada, China, Japan and Mongolia. Some of its business in other minerals, such as energy and minerals, has operations in more than ten more countries. The aluminum trade is also active in Guinea, Brazil and Australia.
Rio Tinto wants you to put your hard work, dedication, and innovative thinking here, from underground mining to computer scientist. At Rio Tinto, you can have a challenging, flexible, and rewarding career that will get you where you want to be.
Where is Rio Tinto Headquarters on Map?
| | Title | Category | Address | Description | Link | Address | Phone Number |
| --- | --- | --- | --- | --- | --- | --- | --- |
---
General information
HQ:
London, United Kingdom (Global headquarters & Rio Tinto Plc)
Melbourne, Australia (Rio Tinto Limited)
Industry:
Metals and Mining
Traded as:
ASX: RIO, LSE: RIO, NYSE: RIO
Founded:
1873
Products:
Iron ore, Bauxite, Alumina, Aluminium, Copper, Molybdenum, Gold, Diamonds, Uranium, Titanium Dioxide, Borates, Salt, Talc
Area served:
Worldwide
Number of employees:
45,000
Business data for Rio Tinto:
Google Finance / Yahoo! Finance / SEC filings
Official Website:
www.riotinto.com
What is Rio Tinto?
Rio Tinto is a mining and metallurgical company operating in 35 countries around the world. The goal is to produce the material essential for human progress.
All four product groups achieve this goal: aluminum, copper, minerals and iron ore. The other relates to security, technology and projects, strategy and development with corporate groups and our service and support functions.
It is an advanced international mining group combining Rio Tinto plc, a London based company based in the United Kingdom and Rio Tinto Limited, listed on the Australian Stock Exchange and based in Melbourne. The two companies will merge into two DLCs of an entity called the Rio Tinto Group.
As a pioneer in mining and metals, The Company produce the materials we need to move forward. Iron ore for steel. Aluminum for cars and smartphones. A buyer of wind turbines, electric motors and pipes that bring water to our homes. Boron salts help grow plants, titanium for coloring and diamonds that represent the best in life.
What does Rio Tinto do?
The company produces iron ore for steel, aluminum for cars and smartphones, copper for windmills, diamonds that set the responsible standard, titanium for household products and appliances, borates for the factories that feed the world.
Rio Tinto Plc dedicates to the exploration, use and management of natural resources. The company operates in the following business areas: iron ore, aluminum, copper and diamonds, energy and minerals and other business areas.
Rio Tinto's benefits vary geographically and in its products. We work in tough regions and climates around the world. Most of our operations are in Australia and North America, but we also have operations in Europe, South America, Asia and Africa. Our operations boost surface and underground mines, factories, refineries and smelters. Besides, they follow various models and services.
The Iron Ore segment provides the global trade in iron ore.
The aluminum segment produces bauxite, aluminum and primary aluminium. The copper and diamond segment offers gold, silver, molybdenum and other by-products.
Energy and minerals include companies with raw material products. It includes uranium, borates, salt and titanium dioxide, as well as coal processes.
Where is Rio Tinto Headquarters?
Rio Tinto is located at 6 St. James's Square, London SW1Y 4AD, United Kingdom, Great Britain.
Customer Service:
Where did Rio Tinto originate?
Rio Tinto is also the name of the river that rises in the Sierra Morena mountains of the autonomous community of the Andalusian province of Huelva in south-western Spain. Literally meaning "red river," it is a place flowing red since mining began about 5,000 years ago due to acid mine drainage. The mining site was rediscovered by the Spanish government in 1556. Its mining operations resumed in 1724. The company was officially registered and launched as Rio Tinto Company in 1873.
What type of business is Rio Tinto?
Rio Tinto is an Anglo-Australian international company engaged in the industrial metals and mining industry. It is a world leader in the mining, refining and production of major metals and elements such as iron ore, talc, zircon, bauxite, copper, uranium, aluminium and diamonds.
Rio Tinto conducts major operations in iron ore and supplies the global seaborne iron ore trade. Moreover, its aluminium business includes bauxite mining, alumina refining and aluminium smelting.
The company also operates its mining activities in the copper and diamonds division in Australia, United States, Mongolia and Indonesia. Finally, Rio Tinto's energy and minerals segment include the mining, refining and marketing of minerals across six sectors: iron ore, salt, titanium dioxide, borates, coal and uranium.
History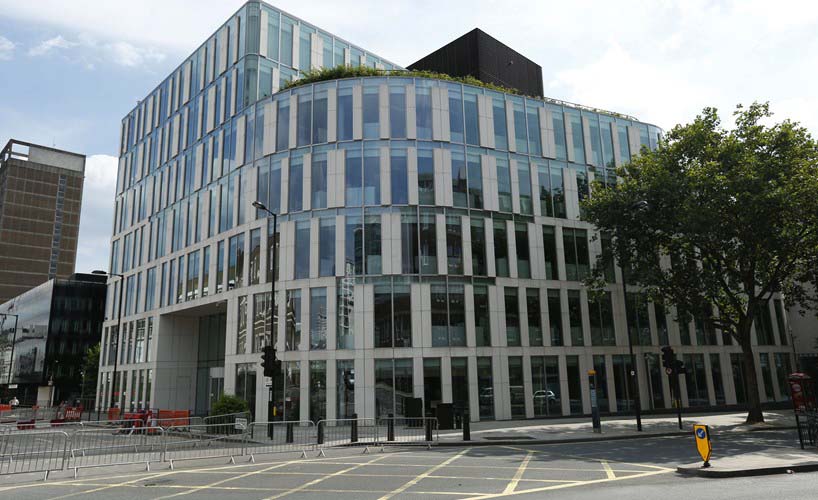 Official operations of the mining company started with the establishment of Rio Tinto Mine at the end of 1880s. It improved its mining facilities, pioneered new mining methods and techniques and expanded its mining operations.
In a span of 14 years from 1877 to 1891, Rio Tinto became the world's leading producer of copper. It financial success continued to soar until 1914. However, the company experienced a major setback at the onset of World War I. In the subsequent years until 1925 the business continued to decline also due to the lack of product diversity in its portfolio, which only focused on copper and pyrite.
A change of authority helped the company recover eventually, when Sir Aukland Geddes succeeded Lord Alfred Milner as chairman of the company.
Mergers and Acquisitions
Geddes wasted no time to diversify Rio Tinto's products, reform the company's marketing strategies and forge partnerships and joint ventures. Rio Tinto invested heavily in copper mines through an alliance in 1929 with mining companies in Northern Rhodesia and Zambia, later to be known as the Rhokana Corporation.
In 1962 the company merged with Consolidated Zinc to form the Rio Tinto – Zinc Corporation (RTZ). This merger turned out to be the defining point of success of the company.
The joint partnership led to the dual listing of the company for equal distribution of shareholder interests. It also led to the official establishment of the name of the company from Rio Tinto Group to simply Rio Tinto.
In 1968 the growing mining company acquired U.S. Borax, the leading producer of borax. In the succeeding years it continued to venture into the copper industry with the acquisition of Kennecott Utah Copper and BP Australia's copper assets. It further diversified its portfolio by developing its iron ore business through the acquisition of North Limited in 2000. Finally in 2007 Rio Tinto procured Alcan, a Canadian-based aluminium company.
Founders
Rio Tinto was founded by Hugh Matheson, a Scottish industrialist and trader during the 19th century. He was also the founder of the Matheson and Company trading house. He purchased the mining company from the Spanish government in 1873.
Jean-Sebastien Jacques is currently the President and CEO of Rio Tinto.
Company Profile
Rio Tinto is a multinational materials and mining company based in London and Australia. It aims to "pioneer progress for a better future," producing minerals and materials which are essential for smartphones and other technological devices, commercial vehicles and in places like hospitals and homes as well.
"Operating with a pioneering spirit," Rio Tinto focuses on the responsible production of essential minerals and industrial materials such as iron ore, talc, copper, aluminium and diamonds.
Its operations include open pit and underground mining, mills, refineries, power stations and smelters, as well as research and service facilities.
Rio Tinto has also recently forged strong partnerships and alliances with the auto industry leaders to generate and produce next-generation fuel-efficient vehicles powered by cutting-edge technology.
The company is listed in the London Stock Exchange, Australian Stock Exchange, New York Stock Exchange and Financial Times Stock Exchange 100 Index.
How large is Rio Tinto?
Rio Tinto conducts its operations in around 35 countries globally. It has made it to the Top 5 largest mining companies in the world by revenue and is the third largest mining company globally, with a total of $40.5 billion of consolidated sales revenue last 2018.
Rio Tinto Projects
Major projects and operations for different minerals and materials are being conducted in its headquarters mainly in Australia.
Aluminium
Amrun – for the production of bauxite
Bell Bay Aluminium – for aluminium smelting operations
Boyne Smelters Limited – for aluminium smelting operations as well
Gladstone Power Station – for energy and power production
Gove Operations – for the production of high-grade bauxite
Queensland Alumina Limited – for the production of alumina
Copper and Diamonds
Argyle – for the production of diamonds
Energy & Minerals
Dampier Salt
Energy Resources of Australia Ltd. – for the production of uranium
Iron Ore
Pilbara – for the production of iron ore
In how many countries does Rio Tinto operate?
Rio Tinto operates in five major countries, namely Australia, Canada, China, Japan and Mongolia. In some of its operations in other minerals such as the energy and minerals segment, it conducts its operations in over 10 other countries. Its aluminium business also operates in Guinea, Brazil and Australia.
Summary:
I conclude that Rio Tinto is the best mining company that works throughout the world with various projects. The business has the best employee and client service with vast investment.
Rio Tinto locations: Rio Tinto operates on six continents in about 35 countries. Most of our operations are located in Australia and North America, as well as in Europe, Asia, Africa and Central and South America.
YOU'll ALSO LIKE:
American Telephone and Telegraph Company Headquarters
Netflix Headquarters
United Technologies Corporation Headquarters
Pfizer Inc. Headquarters
Alphabet Inc. Headquarters
Facebook, Inc. Headquarter
ABB Group Headquarters Office
Apple Inc. Headquarters
Visa Inc. Headquarters
WhatsApp Inc. Headquarters