PNC Financial Services is considered a diversified financial services organization. Based in Pittsburgh, Pennsylvania, PNC serves not only as an American holding bank, but also as a financial services company. PNC Bank is its notable subsidiary. Learn more about the company, its headquarters, and what it has to offer in this article.
Where is PNC Financial headquarters located?
The PNC Financial headquarters is located in Pittsburgh. In particular, you can pay the bank's headquarters a visit at The Tower at PNC Plaza, 300 Fifth Avenue, Pittsburgh, PA 15222. You can reach them at 1-888-PNC-BANK. They have agents who can readily assist you in times of need from 7:00 a.m. to 10:00 p.m. eastern time from Mondays to Fridays and 8:00 a.m. to 5:00 p.m. on Saturdays and Sundays.
Despite being one of the longstanding banks in the United States, PNC only opened its Tower at PNC Plaza on October 2, 2015. This is located on the corner of Wood Street and Fifth Avenue in Downtown Pittsburgh. PNC Financial's building was designed by Gensler.
It stands 33 stories tall and measures around 800,000 square feet or around 74,000 square meters. What made PNC Financial's land mass quite massive was that they purchased the nearby lots and buildings, giving them 37,000 square feet or around 3,400 square meters.
The said building is considered one of the notable infrastructures in the area thanks to its environmentally friendly features, even asking Gensler to build them the world's greenest high-rise, said Architect Magazine. The current build of the infrastructure even exceeds what is required to be certified for a LEED Platinum rating.
Among its green features include a solar chimney stack for fresh and efficient ventilation, a double-skin façade, a grey water reuse system, and many others. It was even built using locally sourced materials, with some furniture and fixtures made from recycled materials, if you can imagine.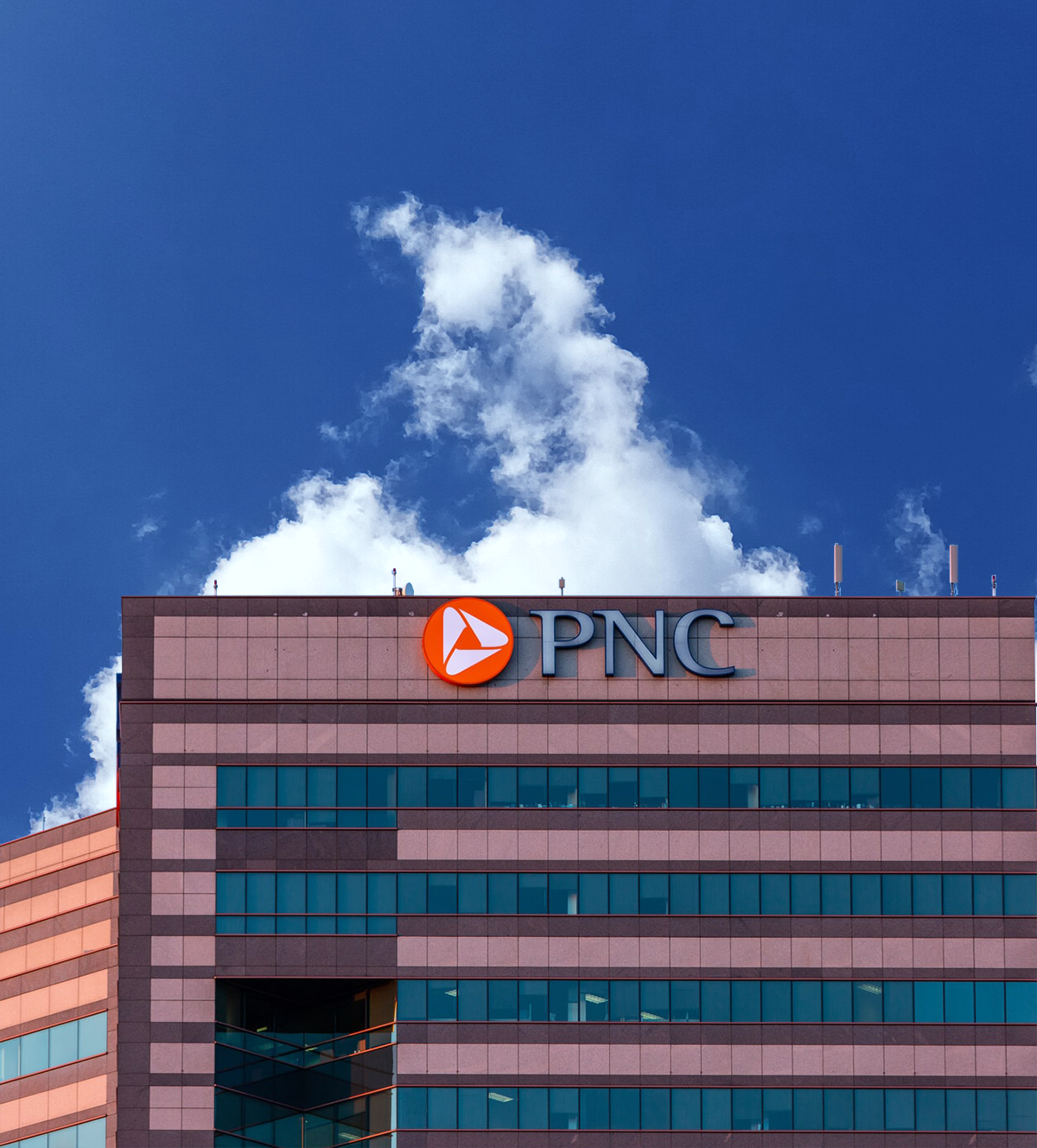 Where is the PNC Financial Corporate Office Headquarters?
The PNC Financial corporate office is located at The Tower at PNC Plaza. This can be found at 300 Fifth Avenue, Pittsburgh, PA 15222. If you want to reach PNC, you can call their toll-free banking hotline at 1-888-PNC-BANK.
How do I contact PNC Financial corporate office?
Speaking of reaching out to PNC Financial, I believe there are a number of ways that you can contact the PNC Financial corporate office. One of these, as I have already mentioned, is calling the bank's toll-free hotline at 1-888-PNC-BANK.
Apart from these, I have also discovered that those of you who are interested in getting in touch with PNC's media relations department can give them a call at 412-762-4550. You can also shoot them an email at [email protected].
For investor-related concerns, you can call investor relations at 800-843-2206. Alternatively, you can send them an email at [email protected].
With social media being an important tool in today's world, it seems to me that PNC Financial does not fall behind on the times. You can reach out to them on their Facebook page, their Twitter account, LinkedIn, and even their Instagram page.
Where is the PNC Financial head office in Canada?
PNC Financial also has a head office located in Canada. This can be found in the Toronto, Ontario area. In particular, this head office is located at The Exchange Tower, 130 King Street West, Suite 2140, Toronto, Ontario M5X 1E4.
You can give the head office in Canada a call at 1-800-669-1518 from Mondays to Fridays from 7:30 a.m. to 8:00 p.m. They are closed on Saturdays and Sundays.
Apart from directly calling their hotline, you also have the option of filling out a form online and representatives from PNC Financial will get back to you regarding your concern.
Where is the PNC Financial head office in the UK?
PNC Financial Services UK Ltd is considered a limited liability company in the United Kingdom. It's registered both in England and Wales and operates its head office under the PNC Business Credit Name.
You can reach the PNC Financial corporate office in the United Kingdom at their registered address at the PNC House, 34-36 Perrymount Road, Haywards Heath, RH16 3DN.
To reach its business credit UK head office, which specializes in businesses looking to acquire more assets, expand their reach, and even recapitalize, you can give them a call at +44 (0)1444 475820. Alternatively, you can shoot them an email at [email protected].
Meanwhile, for mergers and acquisitions needs, you can call the leading advisor that works not just with clients hailing from the United Kingdom but around the world, you can call the Harris Williams London and Frankfurt office at +44 (0)20 7518 8900.
PNC Financial Short History
Before becoming PNC Financial Services today, the company stemmed from the founding of Pittsburgh Trust and Savings Company back on April 10, 1845. It went on to become The Pittsburgh Trust Company in 1853.
Ten years later, it was renamed First National Bank of Pittsburgh in 1863 after applying to become part of the National Banking Act for the year, making history as the first bank in the United States to apply for a national charter.
The First National Bank of Pittsburgh formed a merger with the Peoples-Pittsburgh Trust Company in 1946 after working with them through the 1930s, forming a new bank called the Peoples First National Bank & Trust. It later merged with Fidelity Trust Company in 1959, giving birth to a new bank called the Pittsburgh National Bank. The bank reorganized to become a holding company ten years later in 1969, becoming Pittsburgh National Corporation.
The merger in 1982 between Pittsburgh National Corporation and Provident National Corporation finally became the PNC Financial Corporation that we know today. With the two companies having PNC as their abbreviations, it seems that the two companies really were meant to be.
PNC Financial Corporation's merger was considered the largest bank merger in the past, with the bank handling approximately $10.3 billion in assets alone. PNC continued to expand its reach by acquiring a number of banks and other financial institutions from 1991 to 1996.
Over the years, PNC Financial continued to make strategic acquisitions, allowing it to become one of the leaders in the financial landscape. Among its acquisitions include the likes of Riggs National Corporation, United National Bancorp, Harris Williams & Co., Merrill Lynch's investment arm, and many others.
Today, PNC Financial has numerous branches in the United States and it continues to operate across over 25 states in the country.
PNC Financial Products and Services
Given that PNC Financial is a diversified financial company, it's amazing to see that it covers numerous services not only for the public, but also for businesses and corporations alike. It also extends its services to the government and other similar institutions, as well as higher-income or wealthy individuals.
Some of the financial services that PNC Financial is known for are asset management, wealth management, loan services, estate planning, credit card issuance, and the like.
Moreover, its banking arm, PNC Bank, also offers personal banking services. These include auto loans, mortgage loans, checking accounts, savings accounts, and even credit cards.
Executive Summary
PNC Financial is one of the largest banking and financial corporations in the United States. With its comprehensive range of services, there's no doubt that this company will continue its legacy in providing its clients with superior service and expertise over time.
Having been in the financial industry for over 160 years, it seems that PNC Financial will only grow stronger from here on out. By providing excellent wealth management and strong support for consumers, PNC will make life-changing differences for its clients and community.