Where is LyondellBasell Headquarters, Offices on Map?

| | Title | Category | Address | Description | Link | Address | Phone Number |
| --- | --- | --- | --- | --- | --- | --- | --- |
LyondellBasell Industries N.V. is a plastics, chemicals and refining company. The Company operates through its Advanced Polymer Solutions segment.
It produces olefins and polyethylene (PE) and polypropylene (PP), high density polyethylene (HDPE), low density polyethylene (LDPE) and linear low density polyethylene (LLDPE).
It produces PP homopolymers, PP impact copolymers and PP random copolymers.
PP compounds are produced from blends of polyolefins and additives and are sold to the automotive and home appliances industries. Its engineered composites are lightweight, materials that are used in infrastructure, aerospace and automotive applications such as headlamps.
It also manufactures powders, which is a specialty particle materials used in coatings, rotational molding, toll compounding and other technical applications.
Masterbatches is a coloring and additive materials used in the production of paper, paint and plastic goods around the world.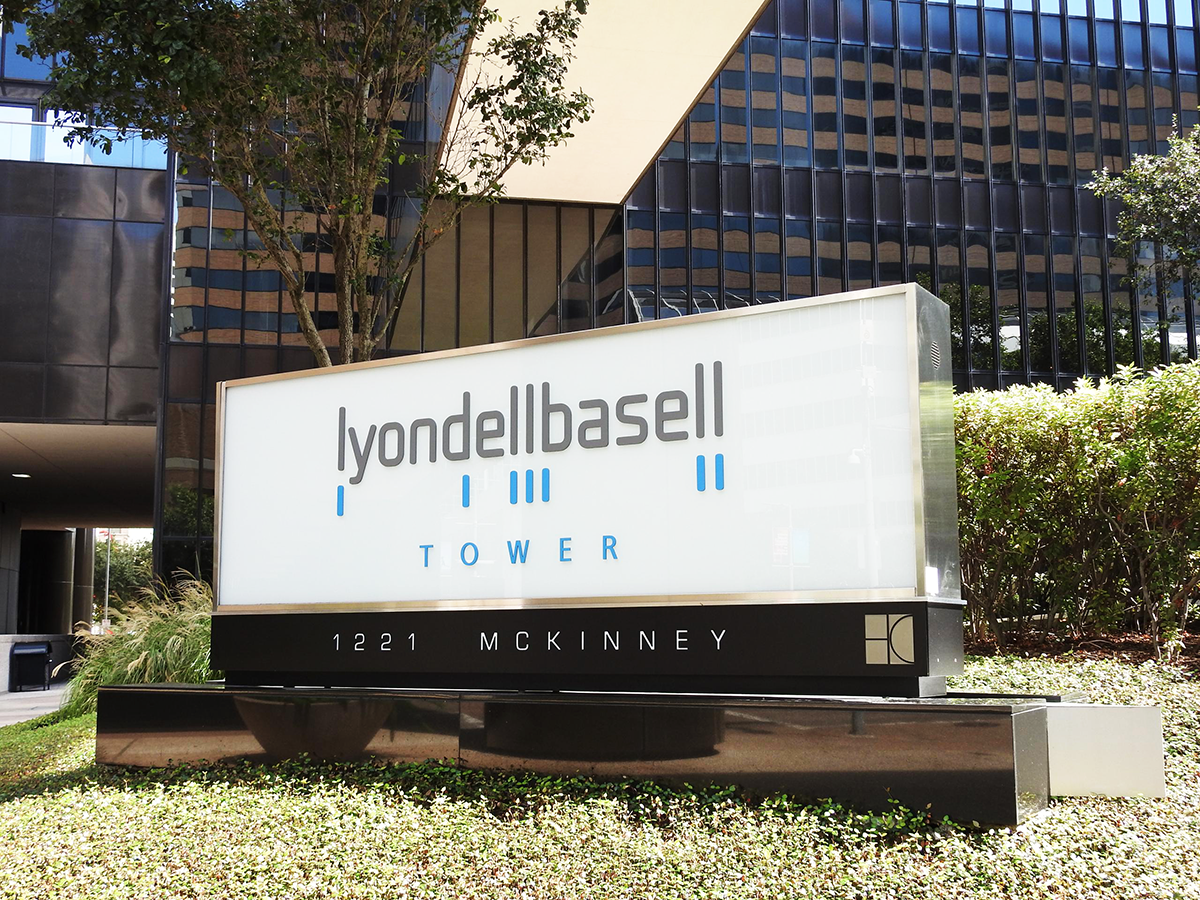 Company Information
HQ
1221 McKinney St #300, Houston, TX 77010, United States
Traded as
NYSE: LYB
ISIN
NL0009434992
Industry
Chemicals
Predecessor
Basell Polyolefins
Lyondell Chemical Company
Founded
2007
Key people
Bhavesh V. "Bob" Patel, chief executive officer
Thomas Aebischer, executive vice president and chief financial officer
Jeff Kaplan, executive vice president, chief financial officer
Products
Chemicals, Polymers
Contacts
Address: LyondellBasell Industries NV1221 McKinney St Ste 300HOUSTON 77010-2036United States USA.
Phone Number: +1 (713) 309-7200
Fax: +31 10275-5589
Address: One Vine Street 4th Floor London W1J0AH United Kingdom
Phone Number: 44 20 7220 2600
Website: www.lyondellbasell.com
What does LyondellBasell do?
The company is the largest licensor of polyethylene and polypropylene technologies.
It also produces ethylene, propylene, polyolefins, and oxyfuels. LyondellBasell was formed in December 2007 by the acquisition of Lyondell Chemical Company by Basell Polyolefins for $12.7 billion.