Where is IBM Headquarters on Map?
| | Title | Category | Address | Description | Link | Address | Phone Number |
| --- | --- | --- | --- | --- | --- | --- | --- |
---
IBM stands for International Business Machines. It is also known as Big Blue, which is one of the largest IT companies all across the world. You can get a wide variety of hardware and software. IBM started their journey from supplying hardware, and now it has become a top supplier of the mainframe computer. After the success in the hardware business, the Company started focusing on software. During 2010, the Company added some more services in the queue like cognitive computing and cloud-based services.
General information
HQ:
1 Orchard Rd, Armonk, NY, United States
Zip Code:
10504
Phone number:
+19144991900
ISIN:
US4592001014
Industry:
Cloud computing, Artificial intelligence, Computer hardware and Computer software
Founded:
June 16, 1911 (as Computing-Tabulating-Recording Company)
Endicott, New York, U.S.
Founders:
Charles Ranlett Flint and Thomas J. Watson
Predecessors:
Bundy Manufacturing Company
Computing Scale Company of America
International Time Recording Company
Tabulating Machine Company
Services:
Outsourcing, Consulting and Managed services
Area served:
177 countries
Website:
www.ibm.com
Where are IBM headquarters to Located?
The head office of IBM is located in Armonk, New York. IBM is also known as the Colossus of Armonk. The principal building is referred to as CHQ. There are two other buildings named The Louis V. Gerstner, commonly known as ILC (IBM Learning Center) and the North Castle Office, IBM's previous headquarter. ILC building has 182 guest rooms, a training center, and a resort, 31 meeting rooms.
IBM Contact Details
If you want to contact IBM, you can go to the official Website and fill the contact form. You will have to enter your name, email, phone#, and message to contact you.
Is there any other way to contact them? Yes, don't worry if you're not willing to fill up the form! You can make a call ‒ US: 800-426-4968 and give your message!
Where are IBM headquarters to Located?
The head office of IBM is located in Armonk, New York. IBM is also known as the Colossus of Armonk. The principal building is referred to as CHQ. There are two other buildings named The Louis V. Gerstner, commonly known as ILC (IBM Learning Center) and the North Castle Office, IBM's previous headquarter. ILC building has 182 guest rooms, a training center, and a resort, 31 meeting rooms.
Contacts
If you want to contact IBM, you can go to the official Website and fill the contact form. You will have to enter your name, email, phone#, and message to contact you.
Charles Ranlett Flint was the founder of CTR Company. He created the Company in 1911. Later on, it named IBM in 1924. He was a very skilled person. Due to his financial dealings, he earned much reputation as Father of Trusts.
IBM Company profile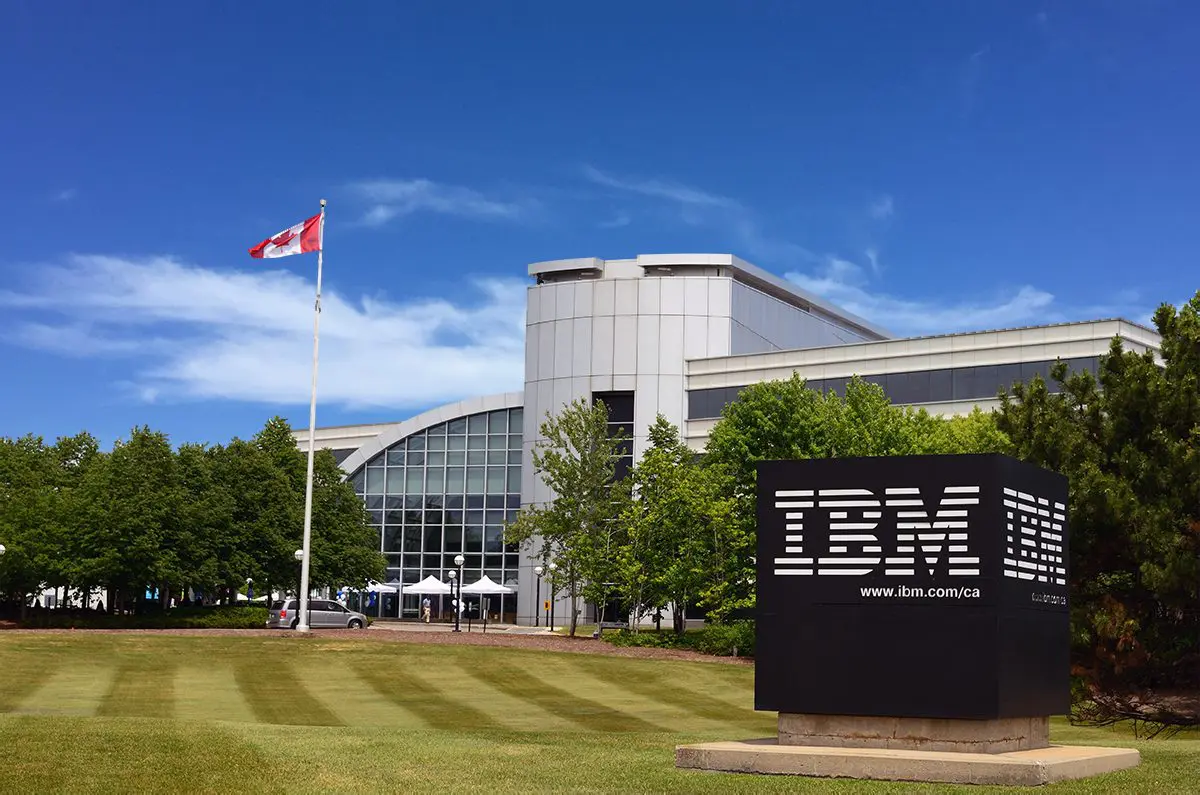 IBM is the world's biggest IT Company, located in New York that manufactures and sells software, hardwires, cloud computing services, and cognitive solutions. It has a very strong company profile and community. In this topic, we will discuss the stats according to the year 2009.
Origin of ownership:
The origin of ownership is in the US.
The number of employees:
According to the statistics of 2009, 399,409 employees were serving the Company.
Revenue:
In 2009, it generated a revenue of US$ 95.75 billion.
Geographical presence:
IBM is the most prominent IT Company, and its presence is worldwide.
Every organization has some risk factors, whether it's working on a large scale or small scale. IBM works to overcome the problems and provide the best products and services in a low budget. They use the best practice to cut out manufacturing costs and generate such a product that everyone is looking for!
IBM environment focus is:
Energy conversation is the priority factor. As we discussed earlier, every Company wants to reduce energy costs and introduce the best product. For this purpose, they use those methods that are effective in production.
Supply chain management is also an essential step in making a product. IBM uses the best process and material to transform raw materials into the final product.
Climate protection is another factor to be considered.
The Company made a climate protection program as:
Increase the efficiency of logistics
Acquire and promote renewable energy
Support alternate employee options
Energy conversation
Targets and Performance:
IBM set goals in 2009 and achieved them, such as:
Recycle Waste: IBM has achieved its goal of recycling 75% hazardous waste in 2009. They recovered 76% waste and achieved their goal.
Water Conversation: The previous percentage of water consumption was 3.2% in 2008, but in2009 it reduced up to 2.4%
Electricity: IBM got 8.6% energy from a renewable source in 2008, but in 2009, it acquired 11.3% energy from renewable sources.
After discussing in brief about IBM's goals and performances, it's time to talk about IBM products.
List of IBM Products
Server hardware
IBM continued to sell mainframe-class computers five decades after the launch of the IBM system/360. For customer's cognitive business, IBM positioned its z as enterprise infrastructure for the system product line. The Company set a range of solutions like blockchain, analytics, DevOps, and cloud.
Moreover, the Company aimed its Power system servers toward analytical applications and big data. The power system uses IBM I OSes, Linux, and IBM's AIX operating systems. IBM also introduced the LinuxOne system as a hardware platform.
Storage
IBM offers products related to storing data such as hybrid arrays, storage media, IBM flash system all-flash array, tape products, and Fibre Channel storage hardware. The Company is pushing to introduce software-defined storage with its Cleversafe object storage technology and spectrum suite.
Software
IBM has introduced different analytical software like IBM SPSS, DB2, IBM Maximo Asset Management, and IBM Cognos analytics. The Company purchases many products in different years, such as Cognos in 2008, Maximo in 2006, and SPSS in 2009. IBM also introduces many IT infrastructure software like MQ messaging middleware and WebSphere Application
Server.
IBM also provides security software such as for mobile security, they introduced MaaS360, and for event management and security management, they launched IBM QRadar Security Platform.
Fix central is an element of IBM that provides updates and fixes of IBM's customers' operating system and software. It also offers hardware support.
Top IBM Competitor and Alternative   
Now, it's time to discuss the top competitors of IBM that provide IT services in 2020. All these competitors have generated good Revenue, and many talented employees' hard work is the key to their success. These competitors are as:
Accenture
Cisco
Oracle
Google
Microsoft
Wipro
TCS
Cognizant
HCL
SERVICES BY IBM
IBM provides many Global Business Services that deals with Global Technology Services and Big Blue management consulting operations. These services are about networking, business continuity, outsourcing, and mobility.
Cloud
IBM also purchased many companies that were offering cloud computing and implementing services. IBM acquired Bluewolf in 2016; it was a cloud consultant and salesforce channel partner company. Bluewolf was folded into IBM Global Business Services. Moreover, IBM purchased Meteorix that was a workday service partner.
In 2011, IBM introduced its SmartCloud software and services. After that, SmartCloud and SoftLayer were grouped into the cloud services division. SoftLayer Technology incorporation was also acting as a service provider. IBM's cloud computing services competed with many competitors like Google, Microsoft, and Amazon Web services.
Watson's supercomputer pulled together analytical software and artificial intelligence. Many products and technologies have come out of the cognitive computing system. For embedding cognitive computing components into applications, customers can use Watson APIs. IBM provides products that have built-in cognitive capabilities. These products have the Watson Analytics for Social Media and Watson IoT (Internet of Things) Platform.
Full List of IBM the subsidiaries
IBM has four subsidiaries that are mentioned below:
Computing Scale Company of America
Bundy Manufacturing Company
The tabulating Machine Company
International Time record Company
Some of these companies have subsidiaries such as:
10 Things that you should need To Know To Be Successful With IBM
How to be successful with IBM? This question wanders in many minds and some other problems that people should need to know about IBM. After conducting interviews with people, we got many questions that people ask frequently. No need to worry! We are answering each question to clear the misconceptions of many minds.
Frequently Asked Questions (FAQs)
What is IBM known for?
International Business Machines (IBM) is one of the biggest IT Companies known for software, hardware, cognitive computing, and cloud-based services. Charles Ranlett Flint created the Company in 1911. Firstly, it was known as CTR (Computing-Tabulating-Recording) Company, but later on, its name changed to IBM in 1924. It has owned many other IT related companies and has a strong presence and community of IT professionals.
Does IBM still make computers?
IBM still makes computers. They do not manufacture simple PCs that run Windows OS. They are building high power mainframe computers that run AIX and have no companion in several fields. They are very productive, secured, and efficient in doing work.
Where is the Central location of IBM?
International Business Machines Company is an American IT company. It is located in Armonk, New York, operating in more than 170 countries worldwide.
How many data centers does IBM have?
The IBM cloud network is based on 60 data centers located in 19 countries of almost every continent except Antarctica. Building these data centers aims to satisfy customer needs of accessing local data with high performance, low latency, and high reliability. To ensure 24/7 high availability and flexibility, IBM divided its Cloud Data
Center network into 18 availability zones.
All Data Centers are based on the best design, standards, and features. Most potent and advanced hardware and supporting equipment increase the level of service. High bandwidth is available that ensures high performance with low latency. Every user can access the data at any time, at any place! Strict Physical security controls increase the satisfaction of customers. Moreover, IBM never gives the encryption keys to the third party, such as Government agencies, to protect its customers' privacy. The overall summary is, you can access the data center without worrying about speed, availability, and privacy because IBM takes care of its customers!
How Many Offices does IBM have?
The main headquarter of IBM is in New York, and it has 128 offices across 97 countries. This Company has an extensive network all across the world. Its offices are located in the UK, US, Germany, Spain, Italy, Sweden, Switzerland, Belgium, Netherland, etc.
Why is IBM successful?
IBM was the only strong competitor in the 50s, 60s. The other IT industries were struggling, but IBM had very little Revenue and market shares than the Big Blue. It means this Company has a solid background that its competitor.
The reason behind the success of IBM is that the organization started from tabulating business. As we discussed, IBM is a combination of many other companies who had trusted and longer-term relationships with their customers. The government also had believed the relationship with these companies, because they needed such a technology that can operate complex programs. Simultaneously, the Company was focusing on the sales and marketing field, resulting in an extraordinary edge over its competitors. The senior and experienced management had a full command to win the trust of customers. Moreover, they were creating a product according to market demands, and today, they are working on the same line.
After creating a strong background, they are still focusing on innovating new technology-based products and services. All the management has a firm aim to achieve their goals. They are working on the process that needs less energy to create a stunning product. They are struggling to cut out the operational cost and provide the best to its customers. These are the reasons why IBM is successful.
Is IBM a b2b or b2c?
IBM works on both B2B (Business-to-Business) and B2C (Business-to-Consumer). As everyone knows, E-commerce is not about only selling products online. It should provide a complete shopping experience all across customer touch-points such as social online stores, mobile. For delivering a cross-channel and seamless shopping experience, IBM WebSphere Commerce is the best solution for your Company. It allows your Company to provide the best experience by providing marketing and promotion and relevant content to your consumers. Moreover, it also does a great job of extending your brand's reach all across the physical and digital platforms.
IBM Websphere provides B2B and B2C platforms, whether selling on a simple online store or through a multichannel and fully integrated sales network.
What is the difference between B2B and B2C? B2C is a process of selling products or services directly to consumers. B2B is a process of selling your product to other businesses. You can create a simple website and sell products directly to customers from the Website. You can use the same idea for a conduction B2B business, but this process requires a more complex business system.
Is IBM an excellent stock to buy?
Many companies also have a good baseline as IBM. Struggles of many years lifted many companies, and stiff competitors are coming day by day. Now the question arises that is it an excellent decision to buy IBM stock? IBM is not a dominant force as compared to previous decades.
No doubt, IBM was a technology inventor, but the new technologies companies and the rise of the internet have changed the entire system. Customers are shifted to a highly distributed technology network instead of centralized computing.
Recent stats showed that many investors had lost their money in the past decade, even the best investor of our time, Warren Buffett, also lost the invested money.
SEE ALSO: FedEx Headquarters, All Office Locations and Addresses
Due to Coronavirus Pandemic, all business has been affected so far. IBM also has been suffering these days. In the recent quarter, the business revenue was $17.6 Billion, and earnings per share were $1.84. Global Technology was the most useful source of generating revenue of $6.5 billion at four percent of YoY growth.
The Revenue of data and cloud platform is increased by 34 percent just because of the Red Hat company's Revenue. The Cognitive software had three percent growth. This Company is suffering from many ups and downs as it has invested $120 billion to restructuring IBM.
Does IBM pay dividends?
Yes, IBM pays its dividends on the 10th of March, June, September, and December. It is currently paying a quarterly $6.48 per share annually.
How to get a job at IBM?
It depends on what type of job you are applying for. The procedure for applying is effortless.
Go to the official Website
Click on Career Links: careers.ibm.com
Apply for the job that suits your passion and skill!
After applying for a job, you should have to wait for some weeks, even if you are the right person. They will check out your application and then respond to you maybe after a week. You can apply for more jobs according to your criteria. If they passed your application, then they call for an interview. They ask for experience in the related field, so you need to be fully experienced before applying.
Conclusion:
We hope the article is up to your demands. We aim to provide deep insight into IBM Company. We conducted thorough research on each perspective and then started to write a concise, engaging article in Informative Tone. In the beginning, there was no competitor of IBM. However, some IT companies were struggling at that time. IBM started its business from manufacturing Hardware products such as mainframe computers. Later on, it started focusing on making software products. It was known as CTR Company, but in 1924, the name changed to IBM.
IBM added some more services such as cognitive computing and cloud-based services. It has a powerful network all across the world and an experienced community of IT professionals. Nowadays, IBM has competition with strong competitors such as Oracle, Microsoft, Google, etc. Many companies have changes the computer infrastructure, and people are moving toward advanced technologies. That's why IBM is not a dominant force as it is facing many ups and downs while remaking the Company.
If you are facing any issues while reading the article, then let us know in the comment box below! We will reach you soon!