Hewlett-Packard Enterprise is an American multinational company specializing in the field of information technology. Based in Spring, Texas, the firm was only founded on November 1, 2015, in California, as a result of Hewlett-Packard splitting into two, the other of which is HP Inc.
This particular offshoot focuses on providing cloud computing services, data centers, and edges, making it easier for customers, clients, and businesses alike to have seamless and efficient transactions. They also make relevant equipment for these enterprises, such as routers, access points, and the like.
General Information
| | |
| --- | --- |
| Headquarters: | 1501 Page Mill Rd, Palo Alto, CA, United States |
| Zip code: | 94304 |
| Industry: | Computer hardware, Computer software, IT services and IT consulting |
| Founded: | July 2, 1939 |
| Website: | www.hp.com |
Where are Hewlett-Packard headquarters located?
| | Title | Category | Address | Description | Link | Address | Phone Number |
| --- | --- | --- | --- | --- | --- | --- | --- |
The Hewlett-Packard headquarters is located in WW Corporate Headquarters in Spring, Texas in the United States. It can be found at 1701 E Mossy Oaks Road, Spring, Texas 77389. This is located 26 miles north of downtown Houston, just within City Place.
This is its new global headquarters, with the company just opening its office in February of this year. The company previously announced in December of 2020 its plans to move from its California headquarters to this Texas-based location.
The headquarters spans a massive 440,000 square-foot campus, occupying around 60 acres of land. Throughout the Houston area, Hewlett-Packard approximately has 2,200 employees. The headquarters is dedicated to research and development purposes, as well as finance, sales operations, supply chain, human resource, and marketing.
Hewlett-Packard's new digs were developed by Patrinely Group, USAA Real Estate and CDC Houston. In total, the new headquarters includes two five-story buildings, both of which are connected by a bridge between them at every level.
The Texas headquarters boasts of a landscaped roof terrace that looks over a courtyard, complete with indoor and outdoor amenities that employees can enjoy. The corporate headquarters is slated to become a collaborative cultural center that can be used for meetings and events, particularly since many of its employees are still working remotely.
Besides the Texas headquarters, Hewlett-Packard has other corporate offices in the United States. These can be found in locations such as New York; San Jose, California; Plano, Texas; Roseville, California; Austin, Texas; Alpharetta, Georgia; Fort Collins, Colorado; Santa Clara, California; and Durham, North Carolina.
Where is Hewlett-Packard's corporate office?
The Hewlett-Packard corporate head office is located in the United States, particularly in Spring, Texas. Its address is 1701 E Mossy Oaks Road, Spring, Texas 77389. You can reach the company at
The company has other corporate offices in the United States, as well as other parts of the globe. The company has a global presence in regions such as the Americas, Europe, Middle East, Africa, Asia and Oceania. Meanwhile, the company has HP corporate offices in different regions as well.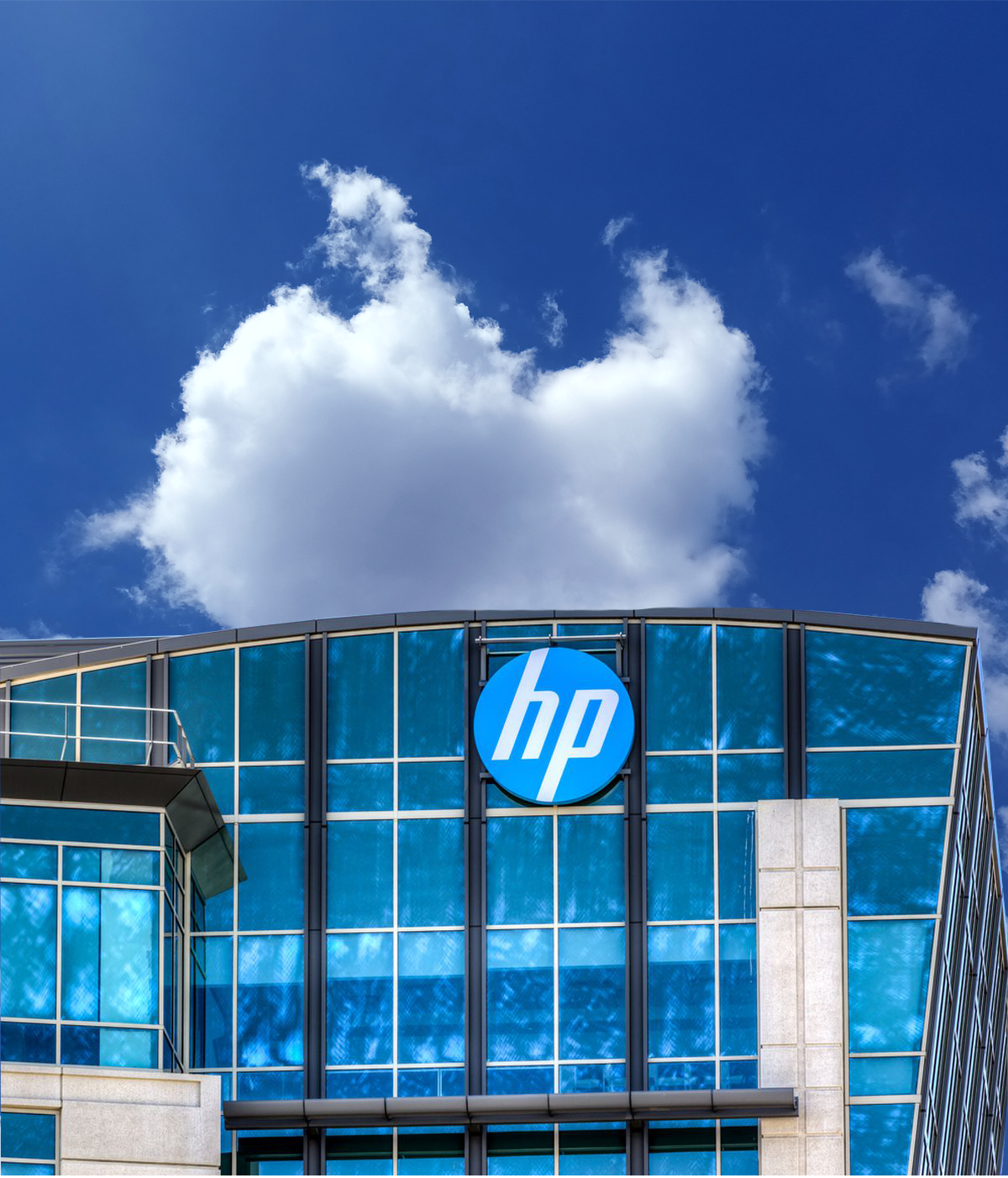 Where is Hewlett-Packard's corporate office in Canada?
The Hewlett-Packard corporate office in Canada is located at 1875 Buckhorn Gate, Suite #202, Mississauga, Ontario L4W 5P1.
Where is Hewlett-Packard's corporate office in the UK?
There are two Hewlett-Packard corporate offices in the United Kingdom. The first location can be found in Berkshire, Great Britain, in the Winnersh Triangle. The address of this corporate office is 210 Wharfedale Road, Berkshire, RG41 5TP, United Kingdom.
The second corporate office in the U.K. can be found in London in 1A Square. This is located at 1 Aldermanbury Square, London, EC2 7HR, United Kingdom.
How do I contact Hewlett-Packard?
You can send your mail to the company headquarters located at 1701 E Mossy Oaks Road, Spring, Texas 77389.
You may contact Hewlett-Packard's customer support number at 1-800-633-3600. Meanwhile, for sales concerns, you can reach out to the company by calling 1-888-342-2156. Warranty concerns should go through 1-844-806-3425.
Who is the Hewlett-Packard president?
Antonio Neri is the current President and Chief Executive Officer of Hewlett-Packard Enterprise. Neri assumed the position back in 2017. He later on replaced Meh Whitman as CEO in 2018, making him a member of the Hewlett-Packard Enterprise board. He is considered the first Latino CEO of the company.
Prior to becoming the president, Neri initially served as senior vice president and general manager for the server and networking units of HP before it was split into two divisions. The same year, Neri was chosen to become the executive vice president and general manager of the business division called the Enterprise Group.
Hewlett-Packard CEO and key executive team
Name
Designation
Antonio Neri
Chief Executive Officer
Mark Bakker
Executive Vice President & General Manager, Global Operations
Tom Black
Executive Vice President & General Manager, Storage
Justin Hotard
Executive Vice President & General Manager, High Performance Computing & Artificial Intelligence
Jim Jackson
Executive Vice President & Chief Marketing Officer
Source: hp.com, investor.hp.com, www8.hp.com
FAQ's
How many Hewlett-Packard offices are there in the US?
There are a total of 10 Hewlett-Packard offices in the United States alone, including the company's headquarters. These HP corporate offices can be found in locations such as New York, California, and North Carolina.
Where are HP factories?
HP Inc. is Hewlett-Packard's electronics-focused segment, an entity wholly separate from Hewlett-Packard Enterprise. Its factories are reportedly mainly in China, with other factories located in the United States, Australia, and the Czech Republic.
Are HP and Hewlett-Packard the same?
HP and Hewlett-Packard Enterprise are not the same. Hewlett-Packard Enterprise is considered a new publicly traded company, while HP Inc. was the newly renamed Hewlett-Packard.
HP is a multinational information technology company that specializes in developing personal computers, 3D printing solutions, printers, and many others.
On the other hand, Hewlett-Packard Enterprise gears itself as a leader in business information technology. It creates infrastructure products designed to address and support the existing IT systems of customers.
How do I escalate a complaint to HP support?
If you have already tried contacting HP customer support and have not received a satisfactory resolution to your complaint, you may consider escalating the issue. Here are some steps you can take to escalate a complaint to HP support:
Gather Information: Collect all the relevant details about the product, such as the model number, serial number, purchase date, and any documentation related to the purchase.
Contact HP Customer Support: Visit the official HP website and locate the "Support" or "Contact Us" section. Look for the appropriate contact information, such as phone numbers or email addresses, to reach their customer support team.
Request to Speak with a Supervisor: When you are in contact with a customer support representative, politely request to speak with a supervisor or a higher-level manager. Explain that you have already attempted to resolve the issue but are not satisfied with the outcome.
Explain the Situation Clearly: Once you are connected with a supervisor or manager, provide a concise and clear summary of your complaint. Clearly explain the steps you have taken so far and the reasons why you believe the resolution has not been adequate.
Emphasize the Impact: Explain how the issue has affected you, such as the inconvenience caused, any financial losses, or the impact on your productivity. This can help highlight the importance of a satisfactory resolution.
Keep Records: Throughout the escalation process, maintain a record of your communication. Take note of the names, dates, and summaries of discussions with HP representatives. This documentation will be useful if you need to further escalate the complaint.
Utilize Alternative Communication Channels: If you have not received a satisfactory response through traditional customer support channels, you can try reaching out to HP through their official social media accounts, public forums, or online chat platforms. Sometimes, public visibility or alternative channels can prompt a faster response.
Contact HP Executive Relations or Corporate Office: If your complaint remains unresolved, you can try reaching out to HP Executive Relations or the corporate office. Contact information for these departments can typically be found on HP's website or by conducting an online search.
Seek Legal Assistance (if necessary): If all attempts to resolve the complaint directly with HP have been exhausted, and the issue involves substantial financial loss or breach of warranty, you may consider seeking legal advice from a consumer protection agency or consulting with an attorney specializing in consumer rights.
It's important to approach the escalation process professionally and maintain a respectful tone when dealing with HP representatives. Clearly communicate your concerns and desired resolution throughout the process.
Conclusion
Hewlett-Packard Enterprise is a leading tech company in the field. With its transformative innovations and global edge-to-cloud products and services, this company's reach is only going to increase year after year.
Despite being founded just a few years ago, Hewlett-Packard Enterprise has its roots in technology since it was originally launched as Hewlett-Packard in 1939. Today, it remains one of the top 500 companies in the United States and continues to be a leading tech enterprise in its field.