Google Offices on Maps

| | Title | Category | Address | Description | Link | Address | Phone Number |
| --- | --- | --- | --- | --- | --- | --- | --- |
Anyone who has ever used the Internet has used Google in some way, shape, or form. You probably have Chrome installed on your computer or phone, or you probably use Gmail for work and personal matters. If you have an Android device, then you are using a Google product, as well.
Because of this, you might be curious about the company's physical presence. Here, you will be learning about the Google headquarters, contact details, and other essential information.
Where is Google Headquarters Located?
Google is a United States-grown company, straight out of California to be exact. This is why its Global headquarters, called the Googleplex, is located at 1600 Amphitheater Parkway, Mountain View, California 94043, United States. This campus is not only for Google but also for its parent company Alphabet Inc.
The campus covers 190,000 square meters of land and was designed by Clive Wilkinson from the architecture firm named after him. This sprawling compound houses not only the Google Corporate offices but also everything people need such as recreational facilities, laundry, and restaurants.
Googleplex has been around since 2005 and has been serving as an inspiration for campus-style headquarters for companies all over the world.
Besides the Googleplex, the company also has a presence in other states such as Texas, Colorado, North Carolina, Illinois, New York, and Washington, just to name some. The office is open during business hours, during typical business days in California.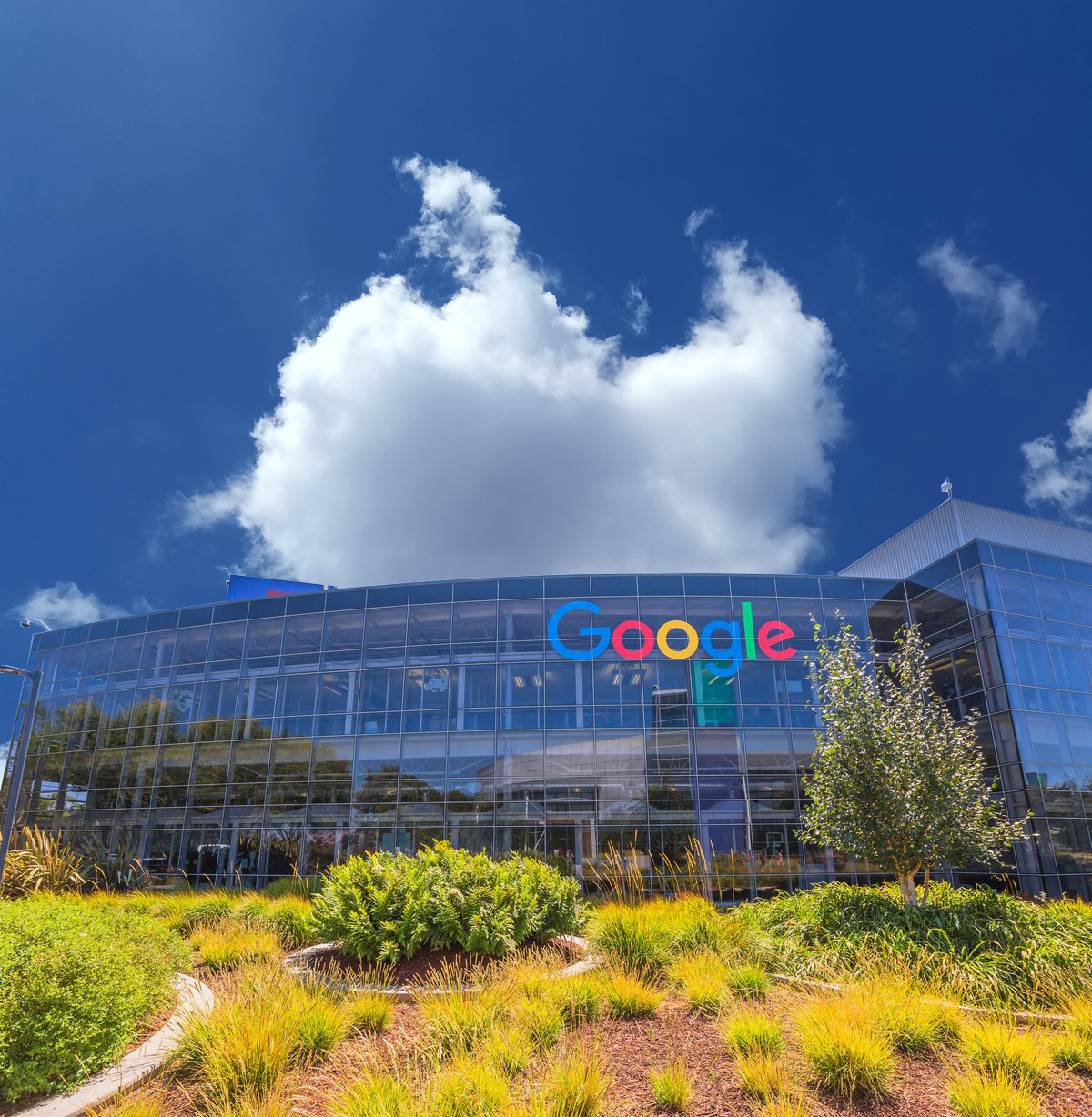 Where is Google Headquarters in Canada?
While Googleplex in California is one of the most iconic campuses, the Kitchener-Waterloo office is the company's largest research and development office in Canada. It is located at 51 Breithaupt Street Kitchener, Ontario N2H 5G5, Canada. Aside from the Kitchener location, the company has offices in Montreal and Toronto.
Where is Google Headquarters in the UK
The company also has a major office in the United Kingdom located at 1-13 St. Giles High St, London Wc2H 8AG, United Kingdom.
Aside from this location, you can also find Google offices at 6 Pancras Square and Belgrave House, both in London.
How Do I Contact Google Corporate Office?
There are several ways to contact Google, the most convenient ones are via mail and phone. You can send the Google HQ a mail at 1600 Amphitheatre Parkway, Mountain View, California 94043, USA. You can also give them a call at 650 2530000.
How Do I Contact Google?
If you want to get in touch with Google regarding its products and services, you might want to use the following communication methods.
Sending mail to their corporate mailing address is the best bet for snail mail. Its address is 1600 Amphitheater Parkway, Mountain View, California 94043, USA.
People who want a more direct approach can use their phones to call the company. There are several available phone numbers depending on your concern.
If you are an existing residential customer, call 866 777-7550, while existing business customers should call 855 418-8326. New sales residential customers are advised to call 833 942-0105, while new sales business customers should dial 877 372-9790.
Construction inquiries should be directed to 877 454-6959, while TTY communications should be to 833 999-2889.
Who Is the Google President?
The president and chief executive officer (CEO) of Google is Sundar Pichai. The 43-year-old leader is also the CEO of Google's parent organization, Alphabet. He is known to be the highest-paid executive in the world since receiving a total of $281 million in compensation back in 2019.
Pichai has been working at Google for decades, starting in 2004. After a little more than a decade, he becomes the CEO of the company. He stepped up as the CEO of Alphabet after founders Larry Page and Sergey Brin resigned from their positions in December 2019.
The Indian American executive is a graduate of the Indian Institute of Technology Kharagpur with a degree in metallurgical engineering. Later on, he studied at Stanford University to get his master's degree, then went to the Wharton School at the University of Pennsylvania.
Pichai landed different career opportunities before finally joining Google. He worked at McKinsey & Co. and Applied Materials. He was interviewed at the company in 2004 on the same day that Gmail was made available to the public.
Since then, Pichai has worked on the Google search toolbar, convinced the founders to create Google Chrome, and led the creation of Android One.
FAQ's
How many Google offices are there in the US?
The company has 29 locations in the United States, including its main headquarters at Googleplex in California.
Where are Google's best offices?
The best Google offices are in the United States, especially as it is where its main campus is located. However, you will be able to find impressive locations in Canada and United Kingdom.
Can you visit Google headquarters?
You can visit the Googleplex to see what it has to offer, as long as you can reach the address. You can do so by driving or riding a train or bus.
The Google headquarters is one of the most advanced and complete campuses out there. There are also a lot of sights to see such as the dinosaur sculpture and many more.