Fiserv is a Fortune 500 company that offers financial technology services that offer various banking, commerce, and merchant solutions to various clients. Those who are wondering what the Fiserv headquarters looks like and how to contact the company, here's what you need to know.
Fiserv, Inc. on Map

| | Title | Category | Address | Description | Link | Address | Phone Number |
| --- | --- | --- | --- | --- | --- | --- | --- |
---
General Information
Where is Fiserv, Inc. Headquarters Located?
The Fiserv, Inc. corporate headquarters is located at 255 Fiserv Drive, Brookfield, Wisconsin 53045, United States. It is an office-type property, with a lot size of 17.58 acres and a property size of 248,911 square feet. The company started in 1984, with the structure being built in 1991.
This headquarters has a whole lot of space for its employees including 522 parking spaces with a ratio of 2.10 per 1,000 square feet. Currently, the company has 21,000 employees all over the world.
Those interested in getting in touch with the company can dial +1 800-872-7882. It is open during business hours during the standard business days in Wisconsin.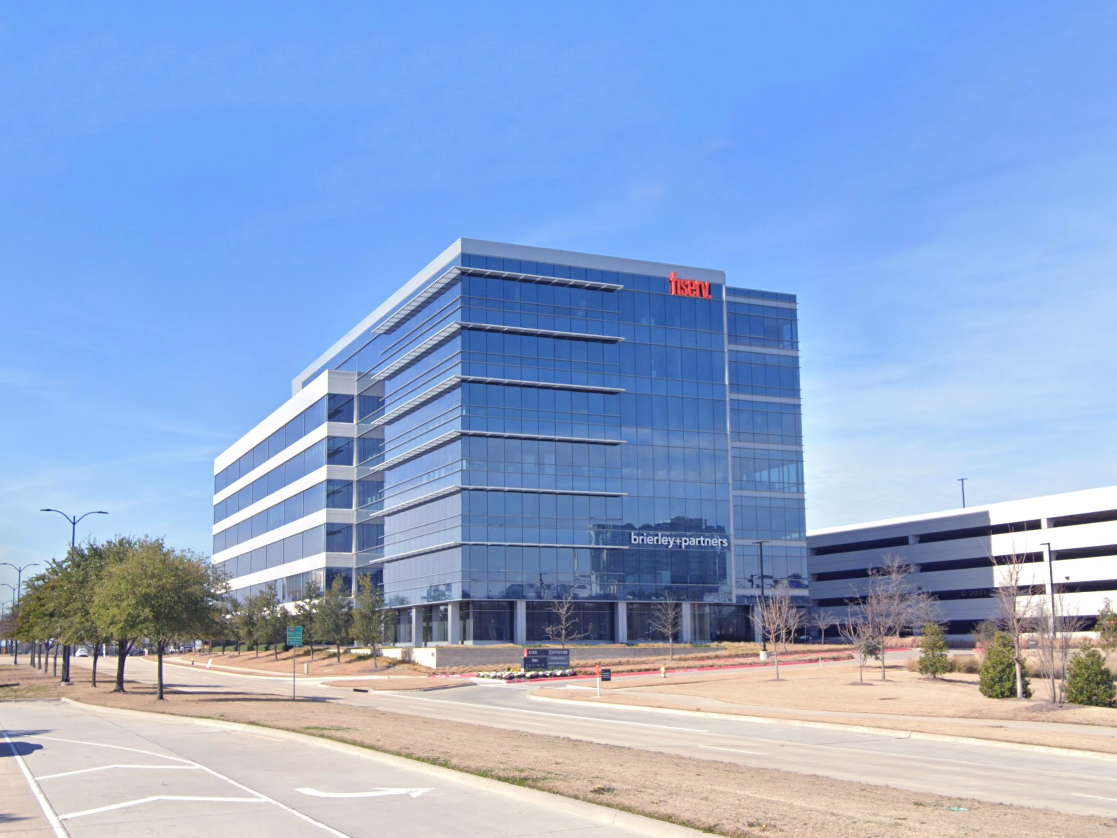 Where is Fiserv, Inc. Corporate Office?
The Fiserv head office is the same as the corporate office or headquarters. Its address is 255 Fiserv Drive, Brookfield, Wisconsin 53045, United States.
Where is Fiserv Headquarters in Australia?
The company has a presence in different parts of the world. In Canada, there are one Fiserv locations, which can be found at Level 30/100 Mount St, North Sydney NSW 2060, Australia.
How Do I Contact Fiserv?
There are different ways to contact Fiserv should you need to do so. Check out some of the most common ways to get in touch.
Those who prefer a more conventional approach can go with snail mail. The company's address is 255 Fiserv Drive, Brookfield, Wisconsin 5304, United States.
It also has a PO Box. If you are interested to send mail via the PO Box, make sure to address it to Fiserv Corporate Headquarters, PO Box 979, Brookfield, Wisconsin 53008-0979.
Individuals who want to use their phone to get in touch with the company need to make sure that they are dialing the right number. Sales Representatives can be reached at 800-872-7882. For those seeking customer service for debit card services, the number is 800-554-8969.
Those who need to consult about ChecFree Online Bill Pay need to dial 800-877-8021, while those who need to know more about CheckFree Online Bill Pay collections should call 800-848-1337. Those calling regarding MyCheckFree should call 800-564-9184, 800-967-9649 for BillMatrix, 877-675-6378 for Popmoney, and 800-676-6148 for Walk-In Payments/CheckFreePay.
Who is the Fiserv President?
The Fiserv president is Frank Bisignano, who also serves as the Chairman of the Board and the Chief Executive Officer of the company.
He has been with Fiserv since 2019 and has made significant contributions to the company since taking the role of President and Chief Operating Officer. He began his tenure as a Chief Executive Officer in 2020, then took on the Chairman of the Board job in 2022.
While Bisignano has seen significant career developments in Fiserv in such a short time, he has been serving as an executive in another company. He was the Co-Chief Operating Officer and Chief Executive Officer of Mortgage Banking at JPMorgan Chase & Co. He was also the Chairman and Chief Executive Officer of First Data.
Other organizations he worked at include the National September 11 Memorial and Museum, the Mount Sinai Health System, Battery Conservancy, and Business Roundtable.
Fiserv, Inc. CEO and Key Executive Team
Names
Designations
Frank J. Bisignano
Chairman, President, and Chief Executive Officer
Leigh Asher
Chief Marketing Officer
Guy Chiarello
Chief Operating Officer
Head of Asia Pacific Region
Head of Asia Pacific Region
Christopher M. Foskett
Chief Revenue Officer
Source: investors.fiserv.com, newsroom.fiserv.com
FAQ's
How many locations does Fiserv have?
Fiserv may have a headquarters in Wisconsin, but it has a presence all over the world. In fact, it has 73 offices in different parts of the globe. This allows this multinational company to maintain its operations in these countries and provide its solutions to customers from these parts.
How is Fiserv as a company?
The company takes a social and collaborative approach to fintech and works in the industry. It has a social stream culture, which is essential in connecting with clients. It seeks to transfer money and information in a manner that positively affects the world and adds value to the lives of clients. It values trust, purpose, excellence, reliability, and the right thing.