Where is E-Trade on Map? Has 30 office locations.

| | Title | Category | Address | Description | Link | Address | Phone Number |
| --- | --- | --- | --- | --- | --- | --- | --- |
---
Contact Details
Phone: 1-800-ETRADE-1 (1-800-387-2331)
From outside the U.S. +1 678 624 6210 24 hours a day
Employee Stock Plans 1-800-838-0908
From outside the US and Canada + 1 650-599-0125
Contact link
Website: us.etrade.com
Live Chat Customer service
E-Trade Branch Locator
Find a branch near you search branch list. Branch Locations by State. https://us.etrade.com/contact-us/branch-locator
Executives Board Members of E-Trade
Paul T Idzik Chief Executive Officer
Michael Pizzi Exec VP/CFO
Michael E Foley Exec VP/CAO
Ellen Koebler Exec VP/Chief Risk Officer
Karl A Roessner Exec VP/Secy/General Counsel
Historical Business Summary of E-Trade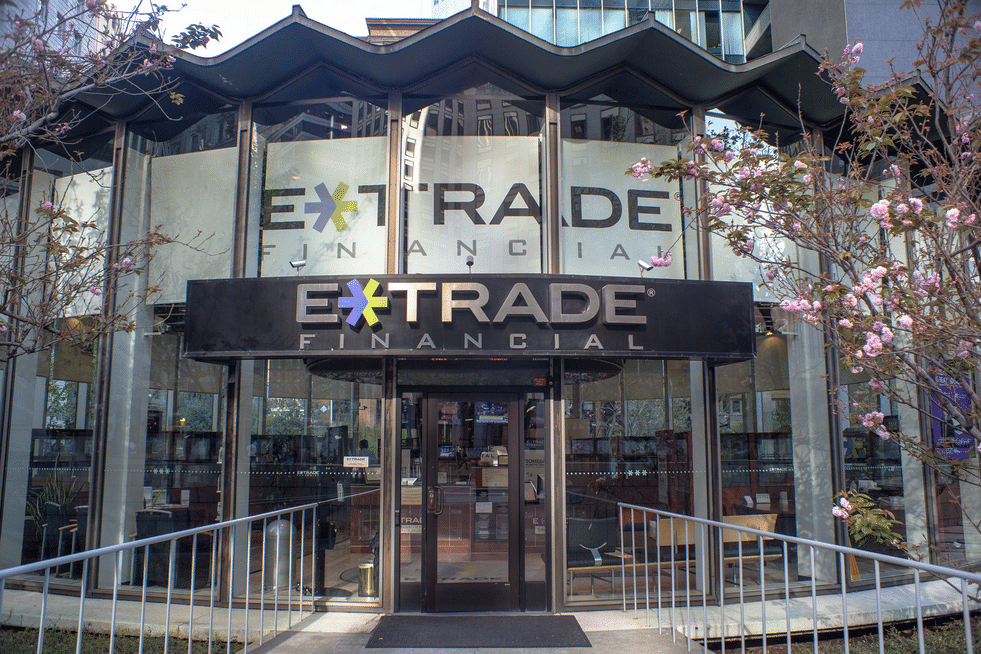 E*TRADE Financial Corporation, a financial services company, provides brokerage and related products and services primarily to individual retail investors under the E*TRADE Financial brand name. It operates through two segments, Trading and Investing, and Balance Sheet Management.
The Trading and Investing segment offers retail brokerage products and services, investor-focused banking products, and corporate services. The Balance Sheet Management segment manages asset allocation; loans previously originated by the company or purchased from third parties; deposits and customer payables; and credit, liquidity, and interest rate risk.
The company provides its services to customers through digital platforms; and a network of customer service representatives and financial consultants through phone, email, and online at two branches, as well as in person through 30 branches across the United States. E*TRADE Financial Corporation was incorporated in 1982 and is headquartered in New York, New York.
Logo

The purple and green color palette, the talking babies, and the stock symbol, there was a small financial technology start-up with a big idea—online trading.