The significant contribution of healthcare information technology companies in general cannot be ignored. They play vital role in general healthcare solutions to potential prospects and to the general persistent clientele. One of which is the Cerner Corporation, a public healthcare company based in the United States of America. Cerner Corporation is a public company. The company's current headquarters location is in North Kansas City, Missouri in the United States of America.
Cerner Corporation on Map

| | Title | Category | Address | Description | Link | Address | Phone Number |
| --- | --- | --- | --- | --- | --- | --- | --- |
---
General Information
| | |
| --- | --- |
| Traded as: | NASDAQ: CERN |
| HQ: | 2800 Rock Creek Pkwy, Kansas City, MO, United States |
| Zip code: | 64117 |
| Industry: | Health Care and Information Technology |
| Founded: | 1979 |
| Founders: | Neal Patterson, Cliff Illig, and Zane Burke |
| Products: | Health informatics software |
| Website: | cerner.com |
| Business data: | Google Finance / Yahoo! Finance / SEC filings |
Company Profile
Cerner was initially founded in 1979. Breeding grounds can be traced in the Arthur Andersen Company by Neal Patterson, Paul Gorup, and Cliff Illig as colleagues Formerly PGI & Associates, it was renamed Cerner in 1984. The year 1986 was iconic when Cerner became a public company. Its client base grew steadily and sites increased in number in the late 1980s. Statistically, sites are steadily increasing. In 1987, 120 sites in 1988 continually increased 170 sites in 1989, and reaching into a great 250 sites in 1990. Installations were primarily of PathNet systems.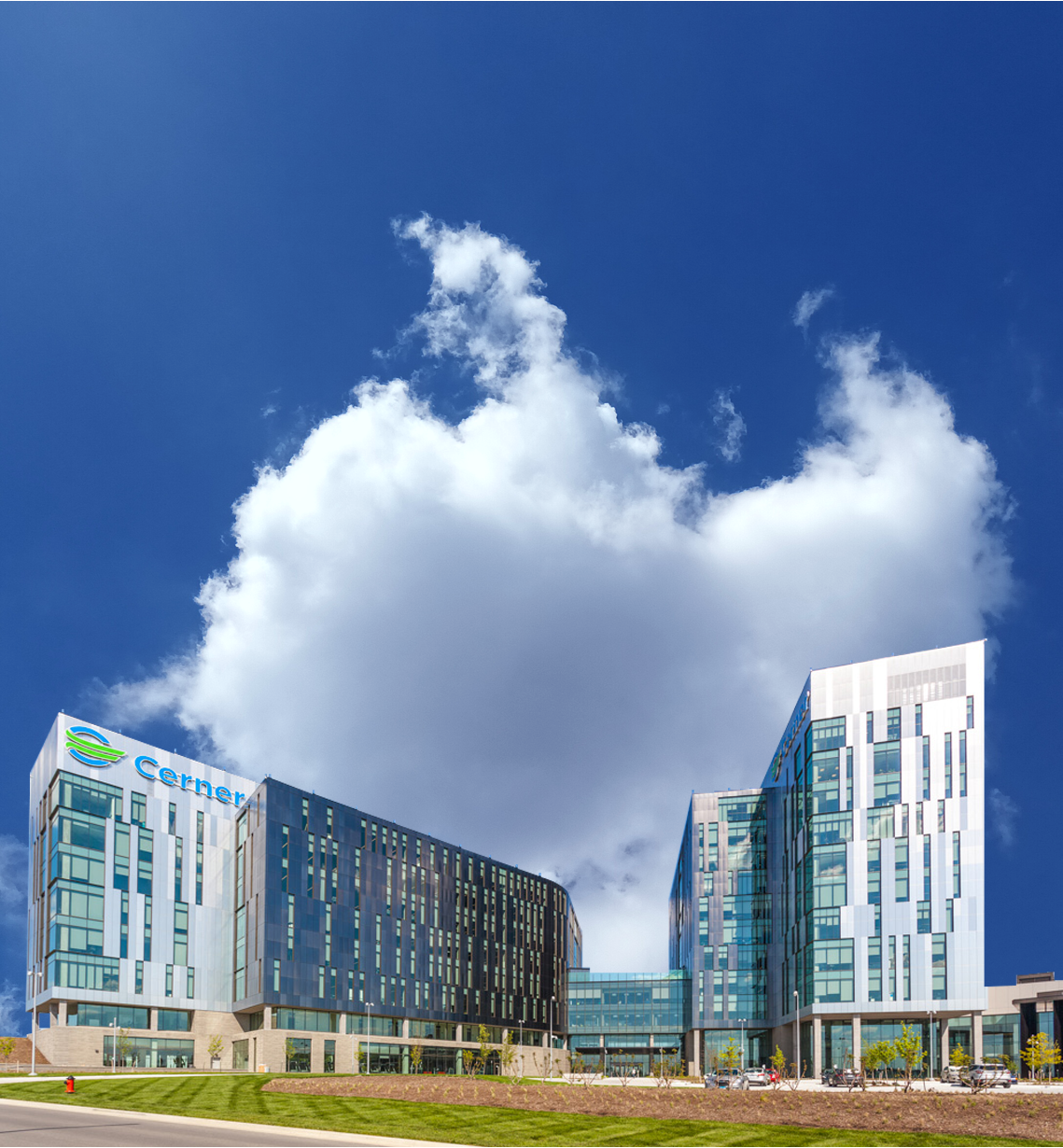 Development was done through these periods. Cerner was developing necessary prerequisites in their integrated IT system which is the Health Network Architecture or simply put HNA. It is made and designed to alleviate traditional health care processes and moreover to technologically advance them. Potential prospects had the freedom to make individual or whole system purchases.
This is their breakthrough approach in electronic health records system, named as the Cerner EHR system. In the year of 1994, it has been reported that more than 30 clients had purchased the full HNA system while 100 clients had purchased multiple and specific-only components of the system.
In 1997, unification of the whole architecture was done. Such inceptions contributed with the company's revenue and met certain Cerner stock projections, increasing it to $1.1 billion in 2005 from $245.1 million in 1997.
In the early 2010, Cerner's acquisition of the IMC Health Care expanded their services in wellness service in several pharmacies and partners. This gave Cerner a pathway towards better opportunities in extending their market.
In July 2010, there was a major change in the executives. Former Cerner president Trace Devanny left and Neal Patterson replaced, while simultaneously doing his jobs as chairman and chief executive officer. In September of 2013, Zane Burke became the president. This assumed the former post from Patterson.
Government recognitions and development made Cerner go up to the ranks. On July 29 of 2015, Leidos Partnership for Defense Health, which includes Cerner and other companies such as Accenture and Leidos, was awarded $4.3 billion contract to overhaul and manage the electronic health records for the Department of Defense. The contract thereof was good for 10 years. Furthermore, Cerner stock projections went up as expected, thanks to several business awards and contracts such as this.
Key People
| | |
| --- | --- |
| Neal Patterson | Co-founder, Chief Executive Officer and Chairman |
| Zane Burke | President |
| Marc Naughton | Chief Financial Officer, Executive Vice President and Treasurer |
| Michael Nill | Chief Operating Officer and Executive Vice President |
| Jeffrey Townsend | Chief of Staff and Executive Vice President |
Cerner Corporation Products/Capabilities
Cerner Corporation offers a wide range of healthcare services and products. It manages health care information technology, health care devices, hardware and software, and overall Cerner healthcare solutions for healthcare organizations and consumers in the United States and internationally. It specializes also in customer support and feedbacks for further potential improvements. These are some of the Cerner healthcare solutions:
The company showcases the Cerner software and the current Cerner HER system– the Cerner Millennium architecture, which includes clinical, financial, and management information systems that allow providers to access an individual's electronic health record at the point of care, and organizes and delivers information for different professionals and consumers as well. Certain mentioned clientele are the main targets of the architecture.
Cerner also provides HealtheIntent platform. This is a cloud-based platform that enables organizations to healthcare data management across care persistence, as well as continuous feedback and imminent testing in relation to healthcare services offered in the platform.
The user-friendly Millennium® architecture solutions incur the PowerChart®. This delivers all potential benefits of a clinical database, having the concurrent function of a user of the architecture to view clinical data, complete orders and optimise clinician documentation. Integration of the PowerChart® helped user intuitiveness and advancement to accessible healthcare solutions.
FirstNet is Cerner's approach on giving access to medical staff to emergency department documentation and integration. Demographic and topographic profiles can be determined by using this Cerner software functionality, all thanks to the presence of FirstNet tracking board. Coding functions and diagnosis functionalities are also offered.
The RadNet® Radiology Information System (RIS) is the radiologist practitioner's best friend in Cerner software. It enables them to have efficiency in work, as well as providing top-notch patient care.