AXA is a global provider of asset and management services. It is a multi-industry group of businesses or companies which operates under the rules and regulations of different countries, such as North America, the Middle East the India Pacific region, Western Europe.
More specifically, it operates in seven different segments: the United States, International, Asia, France, Transversal & Central Holdings, Europe, and AXA XL. The company business is divided into four sections: Life & Savings, Property & Casualty, International Insurance and Asset Management & Banking.
Where is AXA S.A. Headquarters on Map?
Has 71 office locations across 54 countries, road map, satellite view and street view of AXA S.A. headquarters shows where the location is placed.

| | Title | Category | Address | Description | Link | Address | Phone Number |
| --- | --- | --- | --- | --- | --- | --- | --- |
---
Quick Information
| | |
| --- | --- |
| HQ | 25 Avenue Matignon, 75008 Paris, France |
| Traded as | EPA: CS |
| Industry | Financial services |
| Founded | 1816 |
| Products | Life, health, property and casualty insurance, investment management |
| Subsidiaries | Axa Investment Managers and Axa XL |
| Website | www.axa.com |
Contacts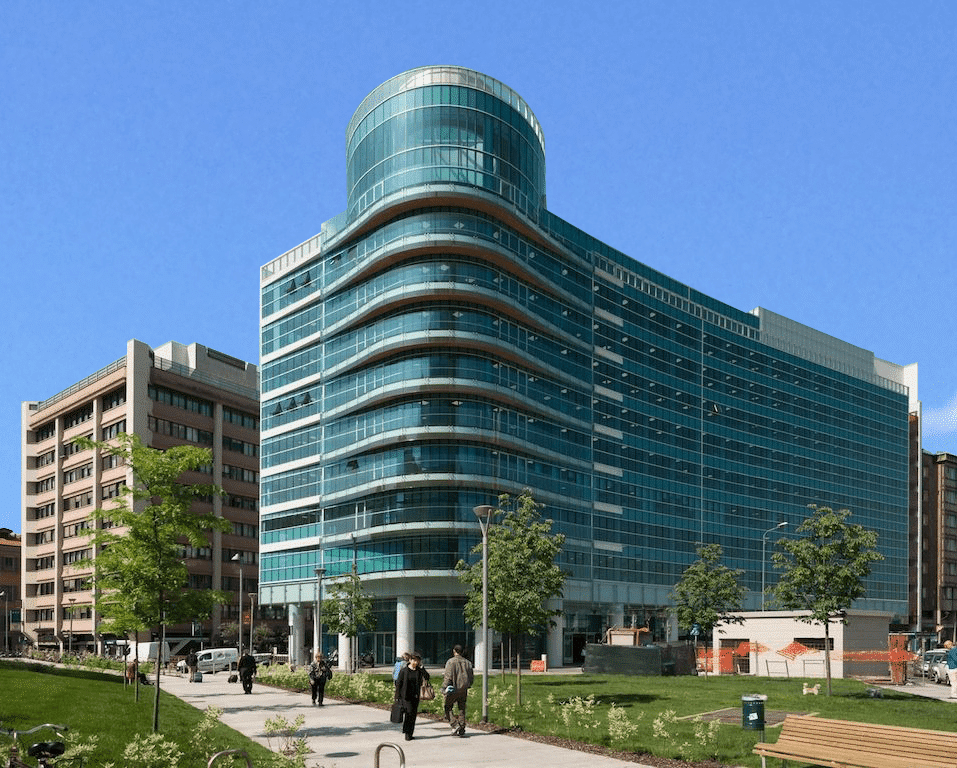 APPLICATIONS / CAREERS
Want to join AXA? Looking for a job or an internship?
You will find all contacts, links and information needed to apply in the "Careers " section.
Link: www.axa.com/en/careers
INDIVIDUAL SHAREHOLDERS
AXA Group – Individual Shareholder Relations Department
25 avenue Matignon
75008 Paris – France
Phone: +33 1 40 75 48 43 (from outside France)
Link:www.axa.com/en/about-us/form/contact-form
ANALYSTS & INVESTORS
AXA Group – Investor Relations Department
25 avenue Matignon
75008 Paris – France
Link: www.axa.com/en/about-us/form/contact-form
MEDIA
AXA Group – Media Relations Department
25 avenue Matignon
75008 Paris – France
Phone : +33 1 40 75 46 68
Link: www.axa.com/en/about-us/form/contact-form
Key Executives for AXA S.A.
The Company also has a Management Committee, a Partners Group, Board of Directors, and Board of Committees sections.
Type
AXA is a financial services type of business, specifically offering nonlife-insurance and protection services.
Key People
AXA's Board of Directors are separated into Chairman of the Board and Chief Executive Officer.
The key people and executive management include the following:
The Management Committee:
The role of this committee is to assist the CEO in its operational management of the Group. It also discusses strategic, financial and operational matters in the Company.
The Partners Group
The Partners Group comprises of the members of the management committee and about thirty other senior executives from across the Group.
Their key role is to help the Executive Office and the Management Committee in identifying and applying the key strategic plans or initiatives mapped in the Ambition Plan 2020.
Board of Directors
The Board of Directors' collective role is to identify the strategic initiatives, plans and orientations of the Company, to ensure their proper implementation and to create the internal framework to be employed by the Executive Management.
Board Committees
The Board Committees is divided into three specialized groups that work together in harmony to achieve a well-balanced authority:
Audit Committee
Finance Committee
Compensation & Governance Committee
Each subcommittee has an independent director as well.
Company Profile
AXA is a business conglomerate which offers a range of nonlife insurance worldwide. These include asset management and insurance services.
It is basically a holding corporation based in France and is engaged in financial protection. It operation is also divided into four segments: life & savings, property & casualty, asset management and banking & holding.
Products
AXA has a diversified portfolio of products that they offer. It is basically divided into four segments:
Life and Savings which includes the following:

life and health products
investment and savings products
protection and health products

Property and Casualty which includes the following services:

motor
household
property
general liability insurance
These apply for the for both personal and commercial customers, mainly to SMEs.
Asset Management
It includes a diversified asset management such as investment fund management related services
Banking and Holding

banking activities such as mortgage loans, retail banking, and savings
all non-operational activities
Maestro Health.
AXA also include the following nonlife insurance services and asset management:
casualty, property catastrophe, property risk, specialty and reinsurance lines
mutual funds and hedge funds
insurance protection and health products such as critical illness, medical cover, disability, and cancer
protection, health and retirement products
endowment, deferred and immediate annuities, universal life, term life, and whole life
hospital cash and investment products, unit-linked, group term
professional and environmental liability
investment-based products that accommodates both personal and group customers
marine, energy, construction, satellite and aviation
Fast Facts
Quick History
AXA was founded in 1985 as Mutuelle de L'assurance contre L'incendie (the Ancienne Mutuelle). It underwent a series of merges with the following companies:
Compagnie Parisienne de Garantie in 1978 and became Mutuelles Unies;
Drouot Group in 1982, becoming Mutuelles Unies/Drouot before adopting the AXA name in 1985;
It acquired more companies in the succeeding years such as Union des Assurances De Paris (UAP), France's largest insurer (1996);

Guardian Royal Exchange;
Sun Life & Provincial Holdings (2000); and
Winterthur Group (2006).

XL Group Ltd (2018)
Name Origin
Name is not an acronym but was chosen because it could easily be pronounced by anyone from any country and in any language. Former chairman and CEO Claude Bébéar even consulted a computer technician to research for a catchy and snappy name for the company. Elan was the first top choice, but the Canadian management said the word is another word for "elk" in their language. In the end, they chose the name AXA.
Awards
AXA became one of the Top Regarded Companies in 2019 and America's Best Employers by State as well.
AXA Careers
There are currently 2,170 open positions in the various job sectors of AXA around the world.
The job sectors include the following:
Finance, Control, and Strategy
Property & Casualty Insurance
Legal and Compliance
Communication & Corporate Responsibility
Chief Executive Officer
Risk Management
Sales and Distribution
Information Technology
Health
Reinsurance
Operational Excellence
Marketing including Branding and Offer Development
Asset Management
Admin, Health & Safety
Banking
Human Resource & Diversity
Life & Savings Insurance
Procurement
Audit
Big Data Science
The location available for the different job sectors include different continents in Asia, Europe, North America, South America, Africa and Oceania.
Currently, AXA is looking for experience level with the following:
Sales
Apprenticeship
Experienced Hire
Executive role
Internships
Early careers
Graduate programme
Digital role
Ever since its inception, AXA has been helping customers be at peace during anxious moments in their lives by offering their insurance policies and services.
They have also been putting the health of their customers first.
Moreover, they are "leading the way to a better tomorrow": One car insurance advisor and employee of AXA gave a testimonial in how he helps in projects that advice people about the future and safety of mobility.
Being part of the AXA team means innovating as one team. Members and employees continue to brainstorm about providing for the needs of customers.
Moreover, with the evolution of technology nowadays, AXA advocates for the need to keep learning new skills by providing relevant online learning solutions.
Finally, AXA supports working with customers with various backgrounds to solve problems.
Frequently Asked Questions
Who owns AXA?
AXA is a group of companies which has different subsidiaries. This includes AXA Commercial and Personal Intermediaries, AXA Investment Managers and AXA Wealth AXA PPP Healthcare, AXA Insurance, Swiftcover, and SunLife.
Moreover, AXA's capital ownership (as issued by its outstanding ordinary shares) as of February 19, 2020 has reached €5.5B.
What does AXA Equitable do?
AXA has one of the best life insurance ratings and offers insurance and investment in general. It also has employment benefit plans.
It is a large institution which is very active in communities needing insurance as well as in providing scholarships for students worldwide.
For example, it has AXA Achievement Program where AXA Equitable helps both students and parents to move forward to their next stage in college.
AXA Foundation is also one of AXA Equitable's social corporate responsibility where they conduct their philanthropic and volunteer activities.
AXA Equitable offers the following products:
Term Life Insurance Coverage. This is the most basic form of life insurance where the benefit is covered for a specific amount of time. It can be availed at an affordable price because it does not provide cash value build up.
Permanent Life Insurance Coverage. This coverage both has a death benefit protection and cash value build up. It also has an investment component in the policy where the policyholder can accumulate an investment fund on a tax-deferred basis. What is good in this coverage is that funds accumulated in this account can be withdrawn or borrowed for any reason, most likely at a reasonable interest rate.
Whole Life Insurance. This is the simplest of the permanent lifetime insurance policies. This is where death benefit is guaranteed, while the cash value grows at a uniform rate of interest over a fixed amount of time.
Universal Life Insurance. This is the insurance policy where both the death benefit and cash value component are included. The only difference is it is more flexible because the policyholder can decide how much will go to the death benefit and to the cash value respectively.
Variable Universal Life Insurance. This insurance is a combination of death benefit and investment opportunity. Through cash value component, the policyholder can purchase equity investments such as mutual funds.
What was the IPO price for AXA?
As of March 18, 2020, the AXA stock quote is at 12.698€, with a day change rate of -6.89%.
Is AXA good for car insurance?
Yes. AXA has two insurance policy levels comprehensive cover and TPFT or Third party, fire & theft cover.
The TPFT (third party, fire & theft) cover includes the following insurance:
damage to other people's cars (or property), and injury to others
damaged by fire or theft; you can also arrange overnight accommodation or onward travel if the vehicle cannot be driven because of the damage; and
repairs, a courtesy car is provided when your car is being repaired by one of AXA's approved nationwide network mechanics.
On the other hand, the comprehensive cover includes the TPFT cover as well as the following:
£5,000 personal accidental damage cover to your own car
windscreen repair/replacement if the damage is sustained; and
cover if you put the wrong type of fuel in your vehicle.
How much does it cost to cancel AXA insurance?
In the Philippines, you can cancel anytime without cost as long as you planned ahead and:
write to the AXA AFFIN Life Insurance Berhad. Within a coverage of 15 days, you can have a free-look period where you can cancel your AXA insurance coverage. This will start from the date you received your Policy Contract.
According to the FAQ list in the AXA Philippines list, "[i]f you cancel your policy in the free-look period, we will refund the premiums that you have paid less any medical expenses which may have been incurred."
Where will AXA be in 10 years?
AXA had conducted a survey regarding the anticipation of emerging risks for the next 10 years that the company shall be facing so that it can cope with the changes, challenges and opportunities.
The main risks for the next five to ten years according the Risk Report conducted on October 16, 2019 are the following:
climate change
technology
geopolitical instability
To address these risks, the solutions must be interdisciplinary because these three risks are also interconnected.
Climate change poses the greatest risk which also includes biodiversity loss and degradation.
Technological risks which include data regulation and cyber security risks are included as well; the future for AXA will also mean that it has to face the emerging quantum technology and artificial intelligence.
Finally, geopolitical instability is also a great risk for such a nonlife insurance policy company where there might be a rise of populism and decline in "multilateralism".
Key Takeaways
AXA protects three things: properties, people and assets.
Property. includes property-casualty business such as cars and homes (personal), and professional or personal (liability).
People. AXA takes care of its people, and offers different services such as individual and group insurance, health and personal protection products and savings and retirement products.
Assets. Assets involves managing and investing assets for a group's insurance company. It also include retail and institutional clients for third parties.