Apple has revolutionized the world of technology. With millions of fans who love the brand like many others who hate or criticize it (there are haters for all tastes). What is undeniable is that Apple, hand in hand with Steve Jobs, has been a very influential and innovative company, both in technology and marketing.
It could be said that Steve Jobs did not invent anything, but that his main ability was to analyze, visualize and decide, with a determination and work capacity within the reach of very few. He surrounded himself with the best experts and squeezed them to the maximum until he achieved what he envisioned as the future.
General information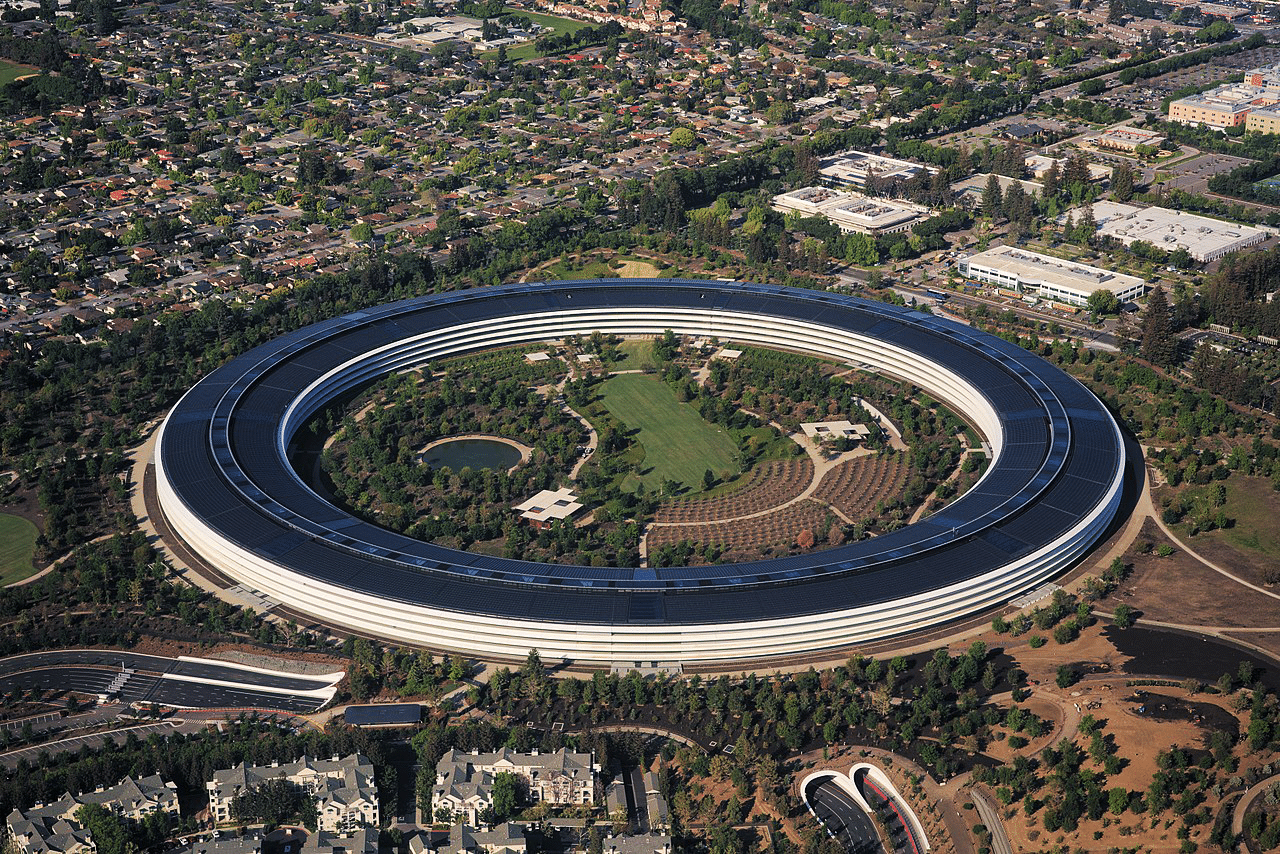 | | |
| --- | --- |
| HQ: | 1 Apple Park Way Cupertino, California, 95014-0642 United States |
| Traded as: | AAPL (NASDAQ) |
| ISIN: | US0378331005 |
| Industry: | Computer hardware, Computer software, Consumer electronics, Cloud computing, Digital distribution, Fabless silicon design, Semiconductors, Financial technology and Artificial intelligence |
| Founded: | April 1, 1976 |
| Founders: | Steve Jobs, Steve Wozniak and Ronald Wayne |
| Products: | Macintosh, iPod, iPhone, iPad, Apple Watch, Apple TV, HomePod, macOS, iOS, iPadOS, watchOS, tvOS, iLife, iWork, Final Cut Pro, Logic Pro, GarageBand, Shazam and Siri |
| Services: | App Store, Apple Arcade, Apple Card, Apple Music, Beats 1, Apple News+, Apple Pay Cash, Apple Store Genius Bar, Apple TV+, Apple Books, iCloud, iMessage, iTunes Store and Mac App Store |
| Subsidiaries: | Braeburn Capital, Beats Electronics, Claris, Apple Energy LLC, Apple Sales International, Apple Services, Apple Worldwide Video, Anobit and Beddit |
| Area served: | Worldwide |
| Website: | www.apple.com |
Executives Board Members
[youtube https://www.youtube.com/watch?v=VaApNeppjvg]
Contact Information
Phone Number: 1800-1651-0525
Browse Online support: support.apple.com
Legal: www.apple.com/legal/contact/
Learn how to locate Apple product serial numbers
Find Authorised Training Centres: training.apple.com
Product & Technical Support: getsupport.apple.com
Worldwide support telephone numbers: support.apple.com/en-us/HT201232
Contact a mobile carrier: support.apple.com/en-us/HT203982
Events: www.apple.com/apple-events/
Investors: investor.apple.com/
Job Opportunities: www.apple.com/jobs/
Contact Apple: www.apple.com/contact/
Business Summary
Apple Inc. designs, manufactures, and markets mobile communication and media devices, personal computers, and portable digital music players to consumers, small and mid-sized businesses, education, and enterprise and government customers worldwide. The company also sells related software, services, accessories, networking solutions, and third-party digital content and applications. It offers iPhone, a line of smartphones; iPad, a line of multi-purpose tablets; and Mac, a line of desktop and portable personal computers. The company also provides iLife, a consumer-oriented digital lifestyle software application suite; iWork, an integrated productivity suite that helps users create, present, and publish documents, presentations, and spreadsheets; and other application software, such as Final Cut Pro, Logic Pro X, and FileMaker Pro.
In addition, it offers Apple TV that connects to consumers' TV and enables them to access digital content directly for streaming high definition video, playing music and games, and viewing photos; Apple Watch, a personal electronic device; and iPod, a line of portable digital music and media players. Further, the company sells Apple-branded and third-party Mac-compatible, and iOS-compatible accessories, such as headphones, displays, storage devices, Beats products, and other connectivity and computing products and supplies. Additionally, it offers iCloud, a cloud service; AppleCare that offers support options for its customers; and Apple Pay, a mobile payment service.
The company sells and delivers digital content and applications through the iTunes Store, App Store, iBooks Store, Mac App Store, and Apple Music. It also sells its products through its retail and online stores, and direct sales force, as well as through third-party cellular network carriers, wholesalers, retailers, and value-added resellers. Apple Inc. was founded in 1977 and is headquartered in Cupertino, California.
What is the address of the new Apple headquarters?
Apple has changed the company's corporate address to One Apple Park Way. Previously, the contact webpage listed One Infinite Loop in Cupertino, California, as the company's official address. Infinite Loop is a street encircling six buildings of Apple's headquarters in Cupertino.
When did Apple Inc start?
April 1, 1976, Cupertino, California, United States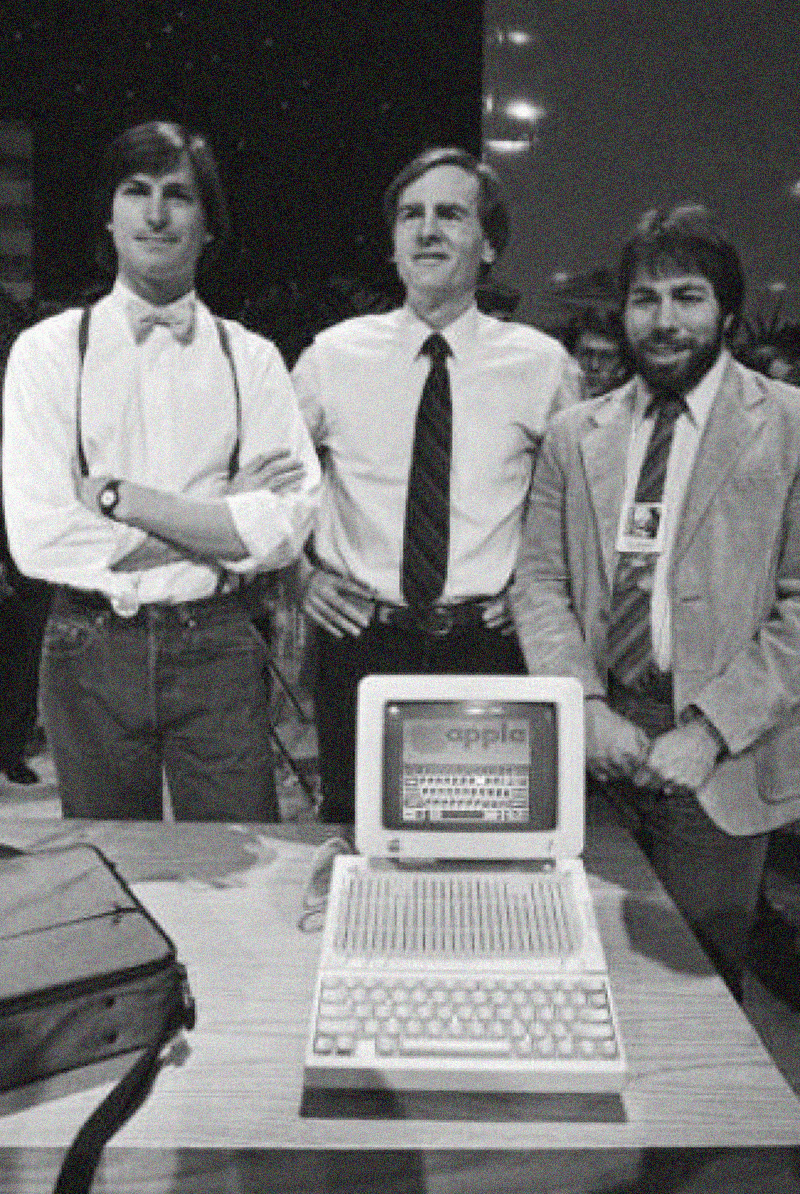 Apple was founded by Steve Jobs, Steve Wozniak, and Ronald Wayne in April 1976 to develop and sell Wozniak's Apple I personal computer, though Wayne sold his share back within 12 days. It was incorporated as Apple Computer, Inc., in January 1977, and sales of its computers, including the Apple II, grew quickly.
All Apple Inc. Locations
United States
Apple Park Visitor Center
10600 N Tantau Ave, Cupertino, CA 95014, United States
Maps / Street View
8XMV+3V Cupertino, California, United States
Plus code
Tel:
+1 408-961-1560
Website:
www.apple.com
Apple Inc. Building PL01
12801 Delcour Dr, Austin, TX 78727, United States
Maps / Street View
C7M8+R8 Austin, Texas, United States
Plus code
Tel:
+1 800-275-2273
Website:
www.apple.com
Apple Inc.
12545 Riata Vista Cir, Austin, TX 78727, United States
Maps / Street View
C7J7+XJ Austin, Texas, United States
Plus code
Tel:
+1 877-412-7753
Website:
www.apple.com
Apple Infinite Loop
One Infinite Loop, Cupertino, CA 95014, United States
Maps / Street View
8XJ9+MW Cupertino, California, United States
Plus code
Tel:
+1 408-606-5775
Website:
www.apple.com
Canada
Apple Canada
120 Bremner Blvd #1600, Toronto, ON M5J 0A8, Canada
Maps / Street View
JJV8+5Q Toronto, Ontario, Canada
Plus code
Tel:
+1 647-943-4400
Website:
www.apple.com
France
Apple France Corporate Office
7 Avenue d'Iéna, 75116 Paris, France
Maps / Street View
V77V+JF Paris, France
Plus code
Tel:
+33 1 56 52 96 00
Website:
www.apple.com
Australia
Apple Inc. Australia
Level 3/20 Martin Pl, Sydney NSW 2000, Australia
Maps / Street View
46M5+3F Sydney, New South Wales, Australia
Plus code
Website:
www.apple.com
India
Apple India Pvt Ltd.
UB City, 19th Floor, Concorde Tower C, Vittal Mallya Rd, Bengaluru, 560001, India
Maps
XHCW+JC Bengaluru, Karnataka, India
Plus code
Tel:
+91 80 4045 5150
Website:
www.apple.com
Hongkong
Apple Hongkong
銅鑼灣軒尼詩道, 500號 希慎廣場, Hong Kong
Maps
75HM+WG Hong Kong
Plus code
Tel:
+852 3979 3100
Website:
www.apple.com
Indonesia
PT. Apple Indonesia
World Trade Center II, Jl. Jend. Sudirman, RT.8/RW.3, Kuningan, Karet, Setia Budi, South Jakarta City, Jakarta 12920, Indonesia
Maps / Street View
QRMC+QH Karet, South Jakarta City, Jakarta, Indonesia
Plus code
Tel:
+62 800 1027753
Website:
www.apple.com
Ireland
Apple Distribution International
Hollyhill Ln, Hollyhill Industrial Estate, Cork, Ireland
Maps / Street View
WF4P+9C Hollyhill Industrial Estate, Knocknaheeney, Cork, Ireland
Plus code
Tel:
+353 21 428 4000
Website:
www.apple.com
Japan
Apple 銀座
Japan, 〒104-0061 Tokyo, Chuo City, Ginza, 3 Chome−5−12 サヱグサビル 本館
Maps / Street View
MQC8+W8 Chuo City, Tokyo, Japan
Plus code
Tel:
+81 3-5159-8200
Website:
www.apple.com
Macao
Apple Macao
銀河時尚匯, Macao
Maps
5H22+5R Cotai, Macao
Plus code
Tel:
+853 8791 9000
Website:
www.apple.com
Malaysia
Apple Malaysia Sdn Bhd
Level 11 Menara CIMB, Jalan Stesen Sentral 2, Kuala Lumpur Sentral, 50470 Kuala Lumpur, Federal Territory of Kuala Lumpur, Malaysia
Maps / Street View
4MPP+GJ Kuala Lumpur, Federal Territory of Kuala Lumpur, Malaysia
Plus code
Tel:
+60 3-2265 7000
Website:
www.apple.com
Mexico
Apple Operations México
Prolongacion Paseo de la Reforma 600, Santa Fe, Zedec Sta Fé, Álvaro Obregón, 01219 Ciudad de México, CDMX, Mexico
Maps
9PGR+CR Mexico City, Mexico
Plus code
Tel:
+52 55 5909 9545
Website:
www.apple.com
New Zealand
Apple New Zealand Warehouse
Auckland, New Zealand PO Box 912015 Auckland Mail Centre
Maps
6R3M+FV Eastern Creek, New South Wales, Australia
Plus code
Website:
www.apple.com
Singapore
Apple South Asia Pte Ltd
7 Ang Mo Kio Street 64, Singapore 569086
Maps / Street View
9RQV+MV Singapore
Plus code
Tel:
+65 6481 5511
Website:
www.apple.com
South Korea
South Korea (1)
517 Yeongdong-daero, Samseong 1(il)-dong, Gangnam-gu, Seoul, South Korea
Maps
G375+6W Seoul, South Korea
Plus code
Tel:
+82 2-6712-6700
Website:
www.apple.com
Taiwan
Taiwan (1)
市府路45號 台北101購物中心1F, Xinyi District, Taipei City, Taiwan 110
Maps / Street View
2HM7+9J 西村里 Taiwan, Taipei City, Xinyi District
Plus code
Tel:
+886 2 8726 3500
Website:
www.apple.com
Thailand
Apple South Asia (Thailand) Limited
44, Centara Grand and Bangkok Convention Centre, 999/9 Rama I Rd, Pathum Wan, Pathum Wan District, Bangkok 10330, Thailand
Maps / Street View
PGWQ+C8 Bangkok, Thailand
Plus code
Website:
www.apple.com
Turkey
Apple Zorlu Center
Levazım, Zorlu Center, Koru Sokağı No:2, 34340 Beşiktaş/İstanbul, Turkey
Maps
3288+FQ Levazım, Beşiktaş/İstanbul, Turkey
Plus code
Tel:
+90 212 708 37 00
Website:
www.apple.com
United Arab Emirates
United Arab Emirates
Apple Office 302, Level 3, Building 4, Emaar Square Dubai, United Arab Emirates
Maps
YOU'll ALSO LIKE:
American Telephone and Telegraph Company Headquarters
Netflix Headquarters
Johnson & Johnson Headquarters Office
Snap Inc. Headquarters Office
Pfizer Inc. Headquarters
Alphabet Inc. Headquarters
Facebook, Inc. Headquarter
ABB Group Headquarters Office
Oracle Corporation Headquarters
Visa Inc. Headquarters