Where is Amazon Headquarters on Map?
| | Title | Category | Address | Description | Link | Address | Phone Number |
| --- | --- | --- | --- | --- | --- | --- | --- |
---
Amazon is an online shopping store that is guided by four principles namely, customer obsession over competitor focus, passion for invention, commitment to operational excellence, and long-term thinking. The company strives to give a positive impact not just on the customers and employees but to small businesses, economy, and the communities as well.
The whole Amazon team share the same values of being smart and passionate in building and inventing more for customers despite the disparity in each individual's personal background.
General information
| | |
| --- | --- |
| HQ: | 2111 7th Ave, Seattle, Washington, United States |
| Zip Code: | 98121 |
| ISIN: | US0231351067 |
| Industry: | Cloud computing, e-commerce, artificial intelligence, consumer electronics, digital distribution, and self-driving cars. |
| Founded: | July 5, 1994 in Bellevue, Washington, United States |
| Founder: | Jeff Bezos |
| Products: | Echo, Fire Tablet, Fire TV, Fire OS, Kindle |
| Services: | Amazon.com, Amazon Alexa, Amazon Appstore, Amazon Music, Amazon Prime, Amazon Prime Video, Amazon Web Services |
| Website: | www.amazon.com |
| Business data: | Google Finance / Yahoo! Finance / SEC filings |
What is Amazon?
Amazon.com, Inc. is a multinational technology company that eyes on e-commerce, cloud computing, artificial intelligence, and digital streaming. It is an American company that is based in Seattle and is part of the Big Four technology companies, together with Apple, Google, and Facebook. It was tagged as one of the most influential economic and cultural forces all over the world as it is really the most valuable brand.
Where is Amazon World Headquarters?
The headquarters of Amazon is a three-tower complex found in the Denny Triangle neighborhood of Seattle, Washington. The location is at the intersection of Lenora Street and 7th Avenue.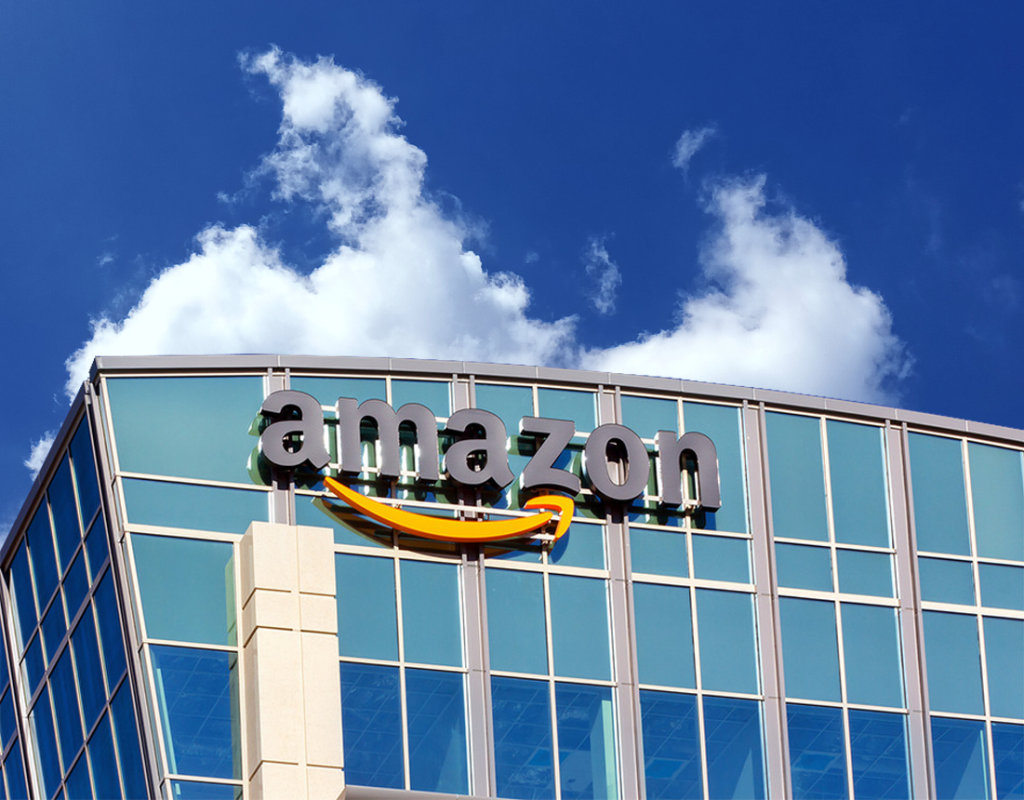 How does Amazon make money?
Aside from the fact that it is the world's largest retail giant, it has various ways of making money. One of these is through retail sales, Amazon web services, and advertising services.
A. Retail Sales
Amazon bagged $7.2 billion in its domestic sales but it lost around $2.1 billion on international sales. This means that the retail sales do not ship large profits. In fact, Amazon's operating income was only around $5 billion out of its total $207 billion in sales.
B. Amazon Web Services
It is surprisingly the cloud branch of the company that makes the huge sum of Amazon's money. The company's cloud services store information and generates content. It's web services controls almost 30% of the market thereby generating almost $26 billion in the yearly revenue. However, the company's web services also compete with huge companies such as Microsoft Corporation and Alphabet Inc.'s Google Cloud.
C. Advertising Services
This is the company's fastest-growing business ventures. Amazon has become aggressive in investing in digital advertising services and in 2018, it reported to raise over $10 billion in advertising sales. These sales are expected to grow even more u to 3.5% in 2020 and 28% in 2021. This makes Amazon a huge competitor of Google and Facebook.
What companies does Amazon own?
Amazon has five important acquisitions. Listed below are the following companies:
Whole Foods Market
This is an organic grocery store and is the only USDA-certified organic grocer in the United States. Amazon lowered the price of key food items to give consumers a good shopping experience.
Zappos
This is a footwear and apparel retailer that leads among all the other apparel websites in the world. This company stands out as it is the company's first major expansions beyond books in the retail scheme.
Kiva Systems
This is a business company that deals with robotics. It has been rebranded as Kiva Systems which is the largest purchase of Amazon in 2012. Kiva Systems focuses in automated storage and retrieval systems. This provides the major support to its logistics operation and aid in the company's delivery services.
PillPack, Inc.
This is an online pharmacy company that expands into online prescription business. It allows shipping of prescription medications overnight to different parts of the country.
Twitch Interactive
This is a live-streaming video business that is popular among video gaming enthusiasts. This company is an expansion of Amazon to game and streaming industries.
History
Amazon was founded by Jeff Bezos in July 1994. He chose to place the headquarters in Seattle because technical talents are there such as Microsoft. It went public in May 1997 and it began selling videos and music in 1998. It also started acquiring online sellers of books in United Kingdom and Germany. It sold various items ranging from video games, consumer electronics, software, home-improvement items, games, and toys.
Founders and Key Executives
Andy Jassy
President, CEO, and Chairman
Jeffrey P. Bezos
Executive Chair
Brian T. Olsavsky
SVP and CFO
David H. Clark
CEO, Worldwide Consumer
Shelley L. Reynolds
VP, Worldwide Controller
Source: aboutamazon.com
Amazon subsidiaries
The company owns around 40 subsidiaries, to name a few it includes Audible, Diapers.com, Goodreads, IMDb, Kiva Systems, Amazon Robotics, Zappos, Teachstreet, Zaos, and Twitch. The following are also subsidiaries of Amazon:
A9.com
This company focuses on research and innovative technology. It has been a subsidiary since 2003.
This company has a federal maritime commission license that is meant to operate as a non- vessel-owning common carrier (NVOCC). This makes the company able to manage shipments from China to the United States.
This company is Israel-based and it focuses on microelectronics.
This is a seller and a producer of spoken audio entertainment. It also deals with information and educational programming on the internet. It sells various items such as digital audiobooks, radio, TV programs, newspapers, and magazines.
Beijing Century Joyo Courier Services
This subsidiary has a freight forwarding license with the US Maritime Commission and it builds logistics in trucking and air freights. This potentially competes with UPS and FedEx.
Other subsidiaries are listed below:
Amazon Products and services
Amazon has a wide array of product lines that are readily available in their website. The following products are books, CDs, DVDs, videotapes, software, apparels, baby products, consumer electronics, gourmet food, groceries, beauty products, health and personal care items, industrial and scientific supplies, musical instruments, jewelry, watches, lawn and garden items, toys, games, tools, and even automotive items. To name specific amazon products and services, here is a list:
AmazonFresh
Amazon Prime
Appstore
Amazon Drive
Echo
Kindle
Fire tablets
Fire TV
Video
Kindle Store
Music
Music Unlimited
Amazon Digital Game Store
AmazonWireless
Amazon Most Asked Questions
1. Can You visit Amazon headquarters
Yes! Amazon is even proud to offer guided tours in its Seattle headquarters. It is scheduled on Tuesdays and Thursdays at 10 AM and 2 PM. The tours is said to take around 90 minutes and the visitors gets to see a few buildings of Amazon's urban campus. The few buildings are Doppley, Day 1, and The Spheres. If you are not able to go there physically, the company also offers free audio tour on Audible. This gives the visitor a taste of Amazon's rich history and peculiar culture and customer obsession. Another thing that the visitor should get excited about is its unique urban campus and how deep its connection is to the surrounding community.
2. How much does a CEO of Amazon make?
The CEO of Amazon received a total compensation of about $1,681,840 in 2019. This includes the security services for Bezos and security arrangemnts that is provided at the company's facilities and business travel.
3. Is Amazon stock a good buy?
Before buying Amazon stock, do your research first into the company. Decide how much you are going to invest then open a brokerage account. After weighing everything else, you are now ready to buy an amazon stock. However, is it a good buy? Amazon's share price was recorded to nearly double between 2017 and 2018. Recently, the company hit a $1 trillion valuation and this made people wondering about how to buy the Amazon stock.
The success behind the company is rooted in the fact that it is readily accessible. It makes ordering things online easier. It is easy to invest in Amazon, it is just as easy as shopping online.
4. How many products are listed on Amazon?
To account all its products, it sells around more than 12 million products. This goes with the company's goal too be all things to all people. Its catalog include products ranging from books, media, wine, and services. And if Amazon Marketplace is to be accounted for, there will be a total of more than 350 million products.
5. Where is Amazon most popular?
Amazon's site has a list of its bestselling items and it is updated hourly. The company is most popular for its toys and games, electronics, camera and photo gadgets, video games, books, clothing, shoes, and jewelry.
6. Is Blue Origin owned by Amazon?
Blue Origin is a rocket company that is also owned by Amazon's CEO, Jeff Bezos.
7. How can I get a job at Amazon?
Just like other similar large technology companies, Amazon also hires constantly. There are thousands of applications for same roles, may it be entry level or new grad software engineering ositions. You have to rise and stand out from the pool of competent applicants. All you have to do is to find the right person who can help your resume get seen. After all, it is all about connections. In this way, your chances of moving forward is higher. Use LinkedIn in finding managers, higher level team members, or recruiters.
But aside from connections, you can go to this website: https://amazon.jobs and choose the post that you want to apply for. From there, complete your application for the said post and wait for the interview call. If you are accepted in all rounds, it is sure that you will land a job in Amazon.
8. Where is the 2nd Amazon headquarters?
Amazon decides to build two offices instead of one massive headquarters. The first one is in New York City and another is in Northern Virginia near Washington, D.C. To be specific, it is located in Long Island City neighborhood in Queens and Arlington, Va. This is where Amazon started hiring in 2019. The company used a temporary space while the newer campuses are still being built and designed.
Amazon alloted a total of $5 billion and each location will get more than 25, 000 jobs that pays an average of more than $150, 000. The one located in Arlington will have a National Landing which is a rebranded name for its neighborhood which was known as Crystal City near Reagan National Airport.
9. Who is the auditor for Amazon?
It is the accountancy giant Ernst & Young (EY) that handles the most controversial ta-avoiding US technology companies. It audits and gives ta advice to Google, Apple, Facebook, and Amazon. These are the companies that are under the most fire in terms of avoiding taxes.
10. Where Will Amazon Be in 5 Years?
In the last five years, Amazon has been a tremendous investment ad its shares of e-commerce has gained arounf 476% of its return. Five years from now, no one knows or can predict the future with complete accuracy but it is highly likely that Jeff Bezos will still be leading Amazon. He will be turning 60 years old by then which makes him still eligible to lead Amazon. In addition, its e-commerce empire might become mightier. This means that the US retail sales will continue to increase. It will still be the primary beneficiary of the growing sector. Amazon's Web Services (AWS) will become larger as it is the dominant player in the cloud computing service market. Amazon will also disrupt the US pharmacy market. With it online pharmacy named Pillack, it fastens the delivery of prescription drugs all over the country.
Once the federal legalization of marijuana happens, Amazon will also play a huge role in selling it. Cannabis will be bought in its Whole Foods stores. By 2024, Amazon might use self-driving vehicles such as drones.
11. Why did Amazon build the spheres?
Amazon built a green paradise in its new Spheres structure in Seattle. It was part of the $4 billion investment for the Seattle headquarters. It is called The Spheres because of its bulbous shape and this is where Amazon puts it plant collection from greenhouses all over the world. One of the company's goal is to bring a serene headspace to employees by giving a scenery of rivers, waterfalls, and towering green walls. It wants to replicate the overhanging foliages found in tropical forests. In this way, workers will cluster in these treehouses and collaborate more for work purposes.
For the company, The Spheres are the new visual focus and heart. With its three glassy domes that connect to form a one large room, it will become a home to 800 working Amazon workers during working hours.
12. How do you get into Amazon spheres?
The Amazon's Spheres is built to serve as a private space for employees but the public can have a tour or access to its geodesic domes. The company has set up an exhibit space that shows off details of The Spheres design with plants. They named this part as the Understory. It is open from Monday to Saturday (10 AM to 8 PM) and Sunday (11 AM to 7 PM). The admission fee is for free but it is a must for you to make a reservation first at their website: www.seattlespheres.com/visit-understory. The said exhibit take about 20-40 minutes. But if you want to take a look at the areas that are for employees only, guided tours are also offered on Wednesdays. However, access to this is quite hassle and difficult since it is always fully booked months before but if you really want to take a look, you can opt to be in the waitlist. The last option would be free public visiting hours on 2 Saturdays every month. Reservation is still needed for these unguided visits.
10 Mind Blowing Facts About Amazon.com
Amazon's CEO lawyer misheard the word cadaver and thought it was "Cadabra" as in "Abracadabra". Cadabra was the initial and almost name of Amazon.
The CEO chose Amazon.com because website listings are in alphabetical arrangement and it suggests scale. He wants Amazon to become the Earth's biggest book store.
The company's warehouse has more square footage than the 700 Madison Square
Gardens. It can even hold more water than 10,000 olympic pools.
Amazon sold its first ever book from Bezos' garage last July 1995. The book was entitled Fluid Concepts and Creative Analogies: Computer Models of the Fundamental Mechanisms of Thought.
There's a meaning to amazon's logo. It's arrow or smile points from A to Z which means the company is happy to serve people by delivering everything, anywhere in the world.
Two days every two years is alloted for customer service desk. Even the CEO cannot get away with this tradition because the company wants to uphold understanding of customer service process to all its workers.
Amazon owns 10% of North America's E-commerce.
In 2019, when the site went down for just 49 minutes, it missed sales of about $5.7 million.
The company has unique users that are 5 more valuable than that of eBay's. An average unique user brings in $189 which several times higher than eBay's $39.
Amazon bought Zappos.com in 2009, which is a popular online shoe retailer in.
The all-stock deal cost around $1.2 billion all in all.
Amazon Pipeline
The Amazon Pipeline is a continuous delivery service. It is used to model, visualize and even automate the steps that is required in releasing your software. With this pipeline, one can quickly model and configure the process of software release.
Key Takeaways
Amazon's great size in terms of sales and market also poses greater risks in the investments. Is it smart to put your finances in the Amazon stock market?
Nothing is really certain but the stock now has an increasing competition which makes its profit potential uncertain and with speculative valuation.
There is also share price volatility. However, Amazon has showed optimistic increasing trends ever since it was founded and has gone public in 1997. Investors should overlook its trend in the market to assure a steady increase in its net profits and to make your investments worthwhile.
You'll also like: