Where is Akamai Technologies Headquarters on Map?

| | Title | Category | Address | Description | Link | Address | Phone Number |
| --- | --- | --- | --- | --- | --- | --- | --- |
---
Akamai Technologies is an American internet technology company that specializes in content delivery networks and cloud and cybersecurity services. The intelligent edge program by Akamai is one of the largest distributed computing platforms in the world. The company operates through its network of servers over the world, which is rented out to the customers who want faster website running by distributing content through locations close to the customer.
Akamai's domain name system directs the customer's browser to their server that serves the required content. Also, its mapping system assigns each user such servers that offer higher download speeds by using sophisticated algorithms such as consistent hashing and stable matching.
General Information
What do Akamai technologies do?
Akamai Technologies is an internet technology company that mainly offers content delivery network (CDN) services along with cybersecurity and cloud services.
The company uses its network of servers to provide very fast content delivery to customers on websites. It rents out these servers to the customers from locations near them in order to serve these services. Working alongside the above-mentioned system is the company's mapping system which uses sophisticated computer algorithms (which were developed by the company's very won founders) to enable faster downloads. Apart from this, the company also provides DDOS (distributed denial of service) and other security services.
The benefits of using Akamai Technologies' services include faster speed on websites that are otherwise slow, well-functioning internet even in the cases of problems such as sea internet cable cut, HD live streaming of major world events, and protection against hackers and other cybersecurity threats.
What are the main services provided by Akamai Technologies?
Akamai provides internet-related services, primarily including content delivery network (CDN), which is a geographically distributed network of data centers that aim to provide the content through websites to the end-users in a very fast and efficient way. Akamai has one of the largest distributed computing platforms in the world.
While the main product that the company offers is its CDN, it also provides other cloud services and cybersecurity services to its clients. Companies using the services of Akamai Technologies experience the benefit of superior and faster web browsing services, uninterrupted internet connection, and high-tech security for their computer systems and networks.
Where is Akamai Technologies headquarters located?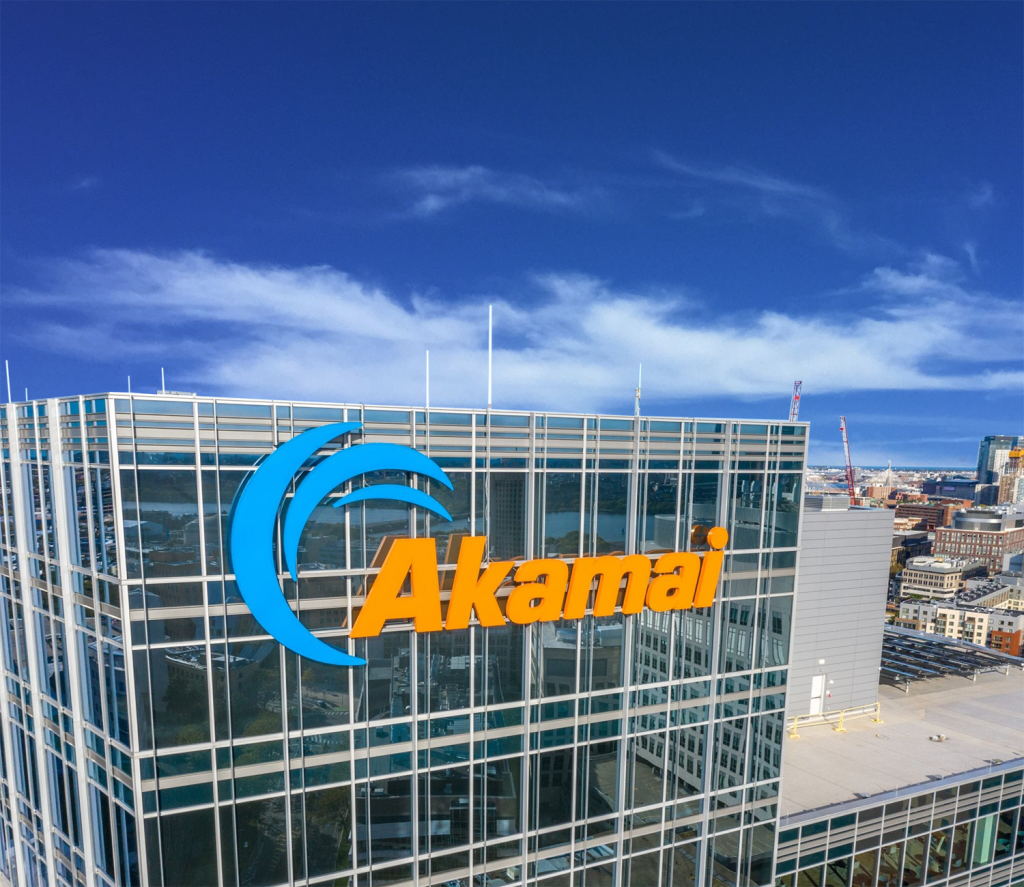 Akamai Technologies, Inc. headquarters are located in the Kendall Square neighborhood of Cambridge, Massachusetts, USA. Akamai Technologies' locations of offices are about 57 and are in 30 countries of the world.
There are a number of contact numbers for the company, but the numbers specifically for their location at Cambridge, Massachusetts, are given below:
Sales contact:
For US only: +1-8774252624
General contact:
For US only: +1-8774252624
+1-6174443000
Address: 145 Broadway, Cambridge, MA 02142
Similarly, for the other Akamai Technologies locations, the contact numbers and addresses can be found at their official site.
How do I contact Akamai Technologies corporate?
Akamai provides numerous methods to contact them depending on which office you are contacting. As stated earlier, you can use their official site to gain access to the contact number of their office branches all over the world.
Also, as the link contains the address for the physical locations of these offices, one can physically meet with the company personnel to discuss their problems. The site also provides guidelines to reach their office in a swift and easy way.
Additionally, you can contact the company for any special services that you need, for example, when a person is under a cyberattack (such as hackers trying to infiltrate the system) or when someone needs to talk to the sales team of the company.
For these purposes, the company's official site provides contact numbers and links to questionnaires by which you can contact them 24/7. The link to this page is on their official site. Furthermore, one can also contact the company for investor relations. For that, click here. On these pages, the phone numbers and emails for important personnel of the company are listed who can help solve the specific issues that any person may have.
Additionally, the company provides some more contact options, including phone numbers and email to their customers here, which can be used to discuss any problem with the company. Here the company gives its main email at which they can contact ([email protected]).
Lastly, some contact numbers for the company are available here. Here, the company lists different contact numbers according to the region of the customers.
Akami Technology has provided so many contact options to their customers to enhance their customer problem-solving. So, anyone can use any of the above-mentioned methods to get in contact with the company.
Does Akamai Technologies have chat support?
Akami has a fully automated customer support system on its official site that can guide people if they need help regarding any aspect of the company. The link for this automated customer support system is here. It requires logging in to the account after creating one to avail of the services from the company.
Additionally, the company has a community of people who are interested in knowing about the company, so a person can join the community and can chat with the other members about any problem that they face; click here. This again requires logging in after making an account at the site.
Company history
The foundations of Akamai Technologies were laid by Daniel Lewin, an Israeli mathematician, and Frank Thomas Leighton, his doctoral advisor when they were Lewin, was working for his Ph.D. at Massachusetts Institute of Technology. Lewin and Leighton created consistent hashing, an algorithm for internet traffic optimization. This algorithm became the foundation of Akamai Technologies.
Akamai entered MIT's $50K competition in 1998 and was selected because of its innovative model and business proposition. In the coming two years, several scientists and businessmen from well-known information technology companies joined Akamai Technologies.
Akamai launched its commercial service in 1999 and got listed on the NASDAQ stock exchange in the October of the same year. Akamai Technologies stock experienced significant growth in these years as the price of nearly all information companies was rising due to the internet boom. But this boom was not stable and resulted in a crash, and Akamai Technologies stock also came tumbling down. Furthermore, one of the company's founders, Daniel Lewin, was killed in September 2001, terror attacks on the World Trade Center.
In 2005, Paul Sagan, an American business executive with experience of working in several multinational companies, was named as the CEO of the company. Akamai experienced significant growth under his leadership. The company got listed on the S&P 500, the stock index containing some of the largest companies in the US.
In 2013, Paul Sagan was replaced by Tom Leighton, the original founder of the company, as the Chief Executive Officer. In early 2021, the company announced its division in two main sectors, Edge Technology and Security Technology.
The company also replaced some of its key executives, notably the Chief Technology Officer and Chief Security Officer. Furthermore, the company expanded its headquarters from Technology Square, Cambridge to Cambridge Center and built its main offices at 145 Broadway.
Company Profile
Akamai Technologies is an American internet technology company that serves that provides services and solutions to deliver content through the internet in a very fast and efficient way. The company works in the cloud computing sector of information technology and provides secure, reliable, and efficient ways to deliver content through the internet.
The company's solutions include the Edge technology group and the Security technology group. Edge technology group enables businesses and other customers to build a strong internet presence, deliver content through the internet, and improve web performance. Security technology group allows its clients, including companies and others, to secure their online presence, i.e., their websites, infrastructure, and applications from any kind of cybersecurity threats.
Akamai Technologies Inc. CEO and Key Executive Team
Names
Designation
Tom Leighton
Chief Executive Officer and Co-Founder, Director
Rick McConnell
President and General Manager, Security Technology Group
Robert Blumofe
Executive Vice President and Chief Technology Officer
Adam Karon
Chief Operating Officer and General Manager, Edge Technology Group
Aaron Ahola
Executive Vice President, General Counsel, and Corporate Secretary
Source: akamai.com, akamai.com, akamai.com, akamai.com
How does Akamai Technologies make money?
Akamai offers its internet-related products and services to its customers, which include companies ranging from those with about 50 employees to some of the multinational scale. Its products help companies make the delivery rate of their content faster or the loading time of their web pages less than before.
For these products and services that Akamai Technologies provides to its customers, it bills them and earns revenue on them. In short, companies pay Akamai Technologies directly for the products and services that it offers to them.
The bulk of Akamai Technologies' annual revenue comes from its core business model, which is the content delivery network, and this is also one of the sectors of the business that are facing huge competition from larger players in the market such as Microsoft, Google, Amazon, and Facebook. Apart from this, the company earns revenue through cloud and cybersecurity products and services.
Top 5 biggest Akamai Technologies Inc. competitors or Alternative
1. Cloudflare
Cloudflare is an American internet technology company headquartered in San Francisco that provides cloud, cybersecurity, and content delivery network-related services.
The company's product and service portfolio are quite similar to that of Akamai Technologies, so it is a direct competitor to it. But looking at the company's finances, it can be clearly deduced that it is not only a quite small corporation compared to Akamai Technologies but is also not performing well financially, which gives an edge to Akamai Technologies.
2. Fastly
Fastly is an American cloud services providing company headquartered in San Francisco, California, that mainly provides content delivery network and cloud security services to its customers.
Again, the company is quite similar to Akamai Technologies in its product and services but is not as financially sound and profitable as Akamai is right now, so it is also not a dangerous competitor to Akamai Technologies.
3. Oracle
Oracle is a well-known American technology company headquartered in Austin, Texas. The company mainly sells database software, cloud technology services, and enterprise software. It is a large company with many subsidiaries, some of which produce products and services that overlap with Akami Technologies.
Customers who have used both companies' services state in reviews that the two are comparable to each other, and both are required depending on the type of work being done.
4. Salesforce
Salesforce is an American cloud and software company headquartered in San Francisco, California. It mainly provides customer relationship management and business automation software to its customers.
Salesforce is known for its high brand loyalty, which origins from superior services and products than most other players in the market. In multiple reviews, clients have agreed that the customer relationship management and business software by Salesforce are, in fact, better than those by Akamai Technologies, which puts the company in a difficult position compared to Salesforce.
5. Twilio
Twilio is an American cloud communications services providing company. It mainly provides communications and automation-related services.
Although it is a small company, reviews show that it has strong brand loyalty compared to Akamai. People who use both have stated that Twilio is better suited to help them in cloud infrastructure-related solutions than Akamai in nearly all ways.
The market environment around Akamai Technologies shows that it has huge competition around it mainly because customers are not as satisfied with its own services and performance as they are from some other services such as Twilio and Salesforce. For Akamai, this means that the company should better their products and services and their customer needs management to stand out in the market.
Is Akamai Technologies stock a good buy when considering long-term investments?
Akamai became a public company in late 1999, and its stock experienced a sudden boom during the dot-com bubble. Akamai Technologies stock quickly rose to a very high level but came tumbling down when the bubble burst in 2000. Ever since Akamai Technologies, the stock has seen consistent appreciation in its price.
Looking at the financial performance of the company, it seems that the company is in good hands, but the company still has several large competitors, which are very hard for it to defeat. Companies like Google, Microsoft, and Amazon provide superior products and services and are dominant forces in the market.
So, Akamai Technologies cannot be considered a good stock for long-term capital appreciation unless it is estimated that the company is somehow undervalued by analysts and investors, and one can buy it at a price less than what it is actually worth.
FAQ:
When did Akamai Technologies go public?
Akamai went public on October 29, 1999, when Akamai technologies stock got listed on the NASDAQ stock exchange and started trading publicly at $26.00.
Does Akamai Technologies pay dividends?
As with most other technology companies, especially those who are in the early phase of their growth, Akamai also does not provide any dividends on Akamai Technologies' stock. It means that the primary objective of the company right now is to grow their business and expand it in other sectors by reinvesting the earnings instead of giving them to the shareholders.
Who is the auditor of Akamai Technologies?
PricewaterhouseCoopers, also known as PWC, an international network of professional services such as accounting, has been acting as the independent auditor for Akamai Technologies since 1998.
Does Netflix use Akamai?
Netflix uses the content delivery network to deliver its content to its customers. For this, Netflix has used several content delivery network service providers, including Akamai Technologies.
Does Google use Akamai?
Google and Akamai have partnered up because google needs to make its cloud system more efficient and faster.
Why do companies use Akamai?
Akamai has one of the largest content delivery network systems, which has networks all over the world. It used its network to serve those customers who want to make websites work faster and smoother. In short, Akamai allows working on a website in a much faster way by delivering content directly from the local network.
Is Akamai owned by IBM?
No, IBM does not own Akamai Technologies. As stated earlier, Akamai Technologies is a public company and is owned by its shareholders. The majority of the stake in Akamai Technologies is of institutional investors such as large investment fund groups.
As of now, the largest owners of Akamai Technologies' shares include the Vanguard Group, Blackrock fund advisors, Canada Pension Plan investment, Ssga funds management, and Nordea investment management, among others.
How Did Akamai Technologies Impact the Internet?
Akamai has had a huge impact on the internet. At one point in the late 20th century, it was thought that the internet had reached its maximum potential of handing content and distributing it to its users. It was called the scalability problem of the internet and resulted in slow internet performance and broken webpage and website links.
These problems faced by the internet were solved by the founders of Akamai Technologies, who invented a new algorithm that used to connect the customers to the servers closest to them instead of the original servers. This innovative algorithm solved the scalability problem and helped the internet expand in a way that would never have been possible otherwise.
In fact, the impact of Akamai Technologies on the internet is so strong that a significant portion of the internet is still being powered by Akamai even after so many large competitors have entered the market.
How many customers does Akamai have?
A huge number of companies all over the world use Akamai Technologies. According to enlyft.com, Akamai Technologies' services are used by at least 110,614 companies all over the world. The content delivery network of Akamai Technologies is used by about 1003 companies from all over the world.
The customers of Akamai Technologies include small companies with fewer employees, less than 50 to large companies with millions of employees, such as United health group Inc and Netflix Inc. It is stated that Akamai Technologies has about 10.72% of the total market share, which is quite significant.
Executive Summary
Akamai Technologies is an American technology company specializing in content delivery networks, among other cloud computing products and services and cybersecurity. The company has a big customer base as a number of clients, including small companies, and others are customers of it.
The company has had a huge impact on internet as the services that it provides has enabled the websites on the internet wot work faster and content to be delivered easier i.e. better downloading speeds. The company has managed to do this by their innovative computer algorithms that its founders created at MIT. These algorithms allowed them to establish a content delivery network which is the main service that the company provides although it has now diversified into other cloud computing services.
Akamai Technologies stock has been a good performer on the stock market since its inception. Due to company's superior performance and the rising demand in cloud computing service provider, an investment in the company can be considered a good option considering Akamai's current expansion plans.